This yarn might not be in the queue for any Oscar action next year, but if you're looking to be entertained for a couple of hours and like your drama tough and tattoo-tastic, The Informer ticks all the boxes.
We need your consent to load this YouTube contentWe use YouTube to manage extra content that can set cookies on your device and collect data about your activity. Please review their details and accept them to load the content.Manage Preferences
Joel Kinnaman - who you might recall from the Robocop remake or The US TV version of The Killing - leads the cast as the eponymous Pete Koslow, a reformed criminal and former special operations soldier, who's working undercover for FBI handlers.
His gig is to infiltrate the Polish mob's drug trade in New York. But when a sting operation goes wrong, Koslow gets screwed by the Feds and is forced to return to the one place he's fought so hard to leave, Bale Hill Prison.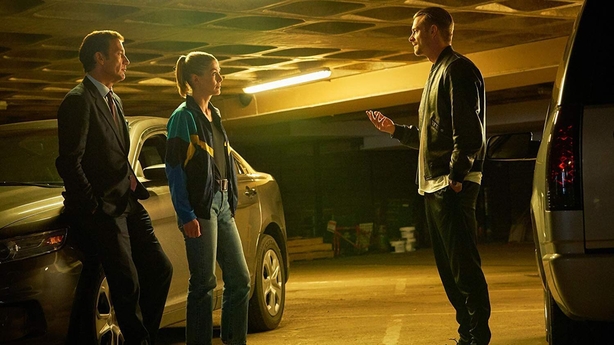 Can he pull off the inside job that will give him his freedom, or will the Polish mob get him - and his family?
Koslow's FBI handler, Wilcox, is played by Rosamund Pike, who does a good job as the semi-compromised cop trying to do the right thing, while Eugene Lipinski has the scenery for breakfast, lunch and dinner as the sociopathic drug lord Klimek whose only interest is 'business'.
Our own Ruth Bradley pops up briefly as a Brooklyn cop, playing alongside Common's NYPD detective Grens, a man with a mission who plays a pivotal role in this adaptation of Swedish crime novel Three Seconds by Anders Roslund and Börge Hellström, which moves the action to the grimier parts of the Big Apple.
Clive Owen is pleasantly unpleasant as Wilcox's amoral boss, Montgomery, but the film really belongs to Kinnaman. He puts in a fine shift as a pretty decent guy who's trying to make amends for mistakes in his life.
John Byrne