Turning animated TV shows into live-action movies is a tricky business, but Nickelodeon has certainly delivered here as this Dora the Explorer adaptation is a hoot from start to finish.
And even for those who haven't a clue who the intrepid Dora is, there's a brief-but-informative opening to the film that sets viewers up for the greatest challenge and adventure of Dora's life, as she swaps the jungle - where she lives with her scientist parents - for a US high school.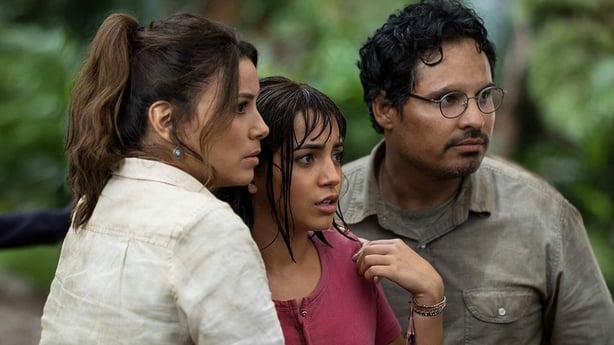 At school she also reacquaints herself with cousin Diego, who just wanting to fit in with the rest of his suburban peers, and he's mortified that his (relatively) uncool and overly-energetic cousin from the jungle will make a show of him.
She does that effortlessly, while also bringing herself into conflict with the class president, before she and three other schoolkids (including Diego) get kidnapped by a gang of gold thieves, who want Dora to lead them to a lost Inca city in the South American jungle that they aim to plunder.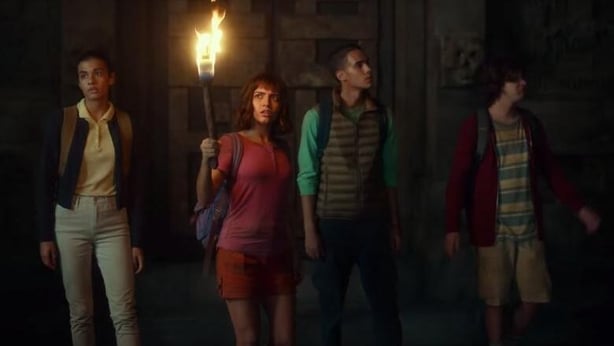 The thrills and spills come thick and fast as the foursome - along with Dora's animated bestie, Boots the monkey - try to escape from the baddies, while seeking out the eponymous Lost City of Gold. It's pretty much Raiders of the Lost Ark for the under-tens.
Eva Longoria and Michael Peña join in the fun as Dora's parents, while Benicio del Toro voices animated baddie Swiper the Fox - but Isabela Moner gets it pitch perfect as the irrepressible Dora in this fast-paced and fun adventure that will entertain all but the hopelessly cynical.
We need your consent to load this YouTube contentWe use YouTube to manage extra content that can set cookies on your device and collect data about your activity. Please review their details and accept them to load the content.Manage Preferences