The makers of this crude comedy evidently think there's endless humour to be mined from watching tweens dropping f-bombs every few seconds and unsuspectingly messing around with their parents' sex toys. There isn't.
Good Boys, from producers Seth Rogen and Evan Goldberg (Superbad, Pineapple Express) and writer-director Gene Stupnitsky (The Office, Bad Teacher), follows a trio of 12-year-old best friends - Max (Jacob Tremblay) Lucas (Keith L. Williams) and Thor (Brady Noon) - as they navigate the tricky period on the cusp of becoming full-blown teenagers.
Max is the first to start showing interest in girls. The object of his affections is one of his schoolmates Brixlee (Millie Davis), and he jumps at the chance to attend a popular kid's spin-the-bottle party in the hope of getting closer to her. Ever the good pal, he also manages to wangle invites for his besties.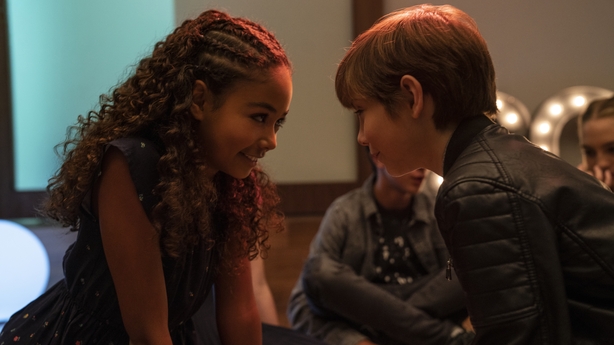 They are facing bigger problems. Lucas's clearly loving and supportive parents have just announced they are going to divorce, while Thor is grappling with whether he should pursue his dream to be a singer and join the school's musical, or impress the in-crowd by drinking beer.
While Max is freaking out about not knowing how to kiss, the boys pitch in to try to help him get some pointers. After an attempt to search online for tips goes awry, they steal Max's father's (Will Forte) beloved drone to spy on his next door neighbour Hannah (Molly Gordon) and her boyfriend.
Their not-so-genius plan fails when Hannah and her friend Lily (Midori Francis) take the drone hostage. The boys steal one of the girls' handbags in retaliation, which unbeknownst to them contains Class A drugs.
The group must race against time to replace the drone before Max's dad comes home, all the while being chased by the clearly bemused girls.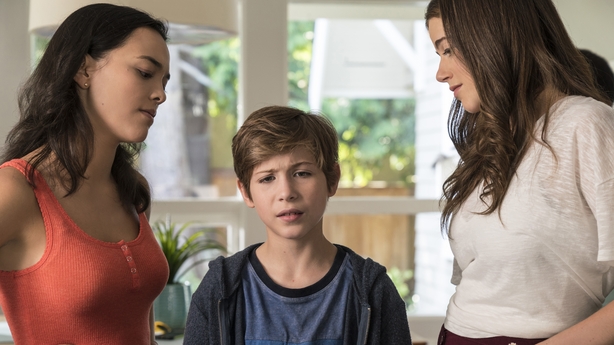 Amusing moments are peppered throughout the snappy 90-minute duration, but some of the gross-out humour just doesn't work.
The movie hits some more convincing notes in the third act about how growing up can mean growing apart, but the streaming fake tears undermines some of the ostensibly sincere parts.
Running jokes involving the kids messing around with their parents' sex toys without knowing are just not very funny. A repeated gag about them not being able to open child-proof pill bottles is better.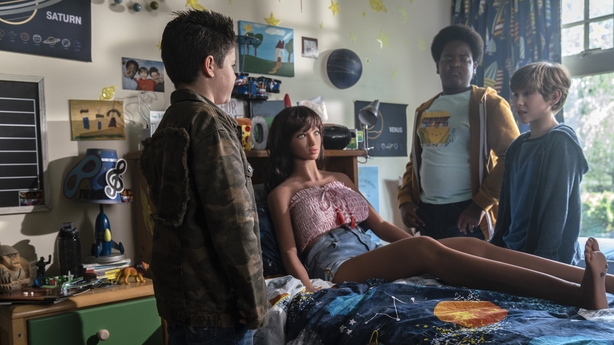 The chemistry between the three leads is convincingly drawn. While Room star Jacob Tremblay is at the centre of the plot, Keith L. Williams steals the show as the adorably naive and goody-two-shoes Lucas.
There's a lot of potential here but Good Boys just doesn't deliver the goods.