Adapted from Emma Jane Unsworth's 2014 novel of the same name, Australian director Sophie Hyde's big screen outing about two millennials' quarter-life crisis bites off more avocado toast than it can chew. 
Swapping the book's Manchester setting for Dublin's fair city, we are introduced to thirty-something, wannabe writer Laura (Holliday Grainger) and her free spirited BFF Tyler (Alia Shawkat), who are living proof that age is just a number.
From Saturday night raves to midweek boozy poetry recitals, the partying pair spend the 109 minute run-time knocking back white wine in hipster hangouts and dipping their fingers in an endless supply of stolen MDMA.‬
As the consequence-free shenanigans stack up, the defiant tale begins to blow smoke at any glimmer of actuality.  
Our leading duo pull lattes in a nearby coffee shop (we never actually see them working), but their boho-chic apartment decked out with Urban Outfitters' finest tells a different story.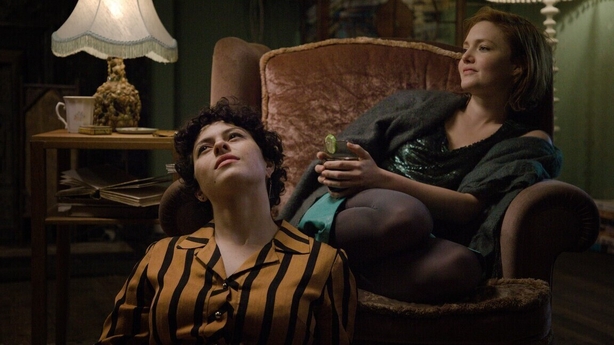 Bar her patchy Irish accent, Grainger is terrific as the breezy (and pouty) writer who has a meltdown after her sister (Amy Molloy) falls pregnant and settles down, while hedonistic Tyler is equally credible as an unambitious wisecracker who believes tying the knot is a patriarchal tool to suppress women.
The spiky script feels disjointed in the second half which is laden down with aimless chitchat, but kudos must be given to Unsworth and Hyde for making the backstreets of Dublin looks so 'on fleek'.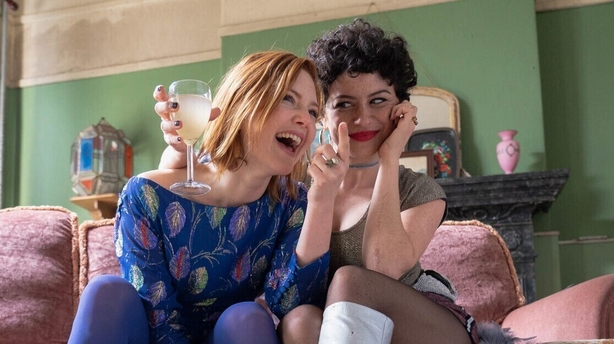 Among the copious vomit, hangovers and Yeats quotes, there is a refreshingly nuanced message around co-dependent friendships, disposable relationships, and not playing to society's 'rules' that makes the trip feel worthwhile.
Animals' big screen outing won't break the internet but it has enough game to take flight.
We need your consent to load this YouTube contentWe use YouTube to manage extra content that can set cookies on your device and collect data about your activity. Please review their details and accept them to load the content.Manage Preferences