This old-fashioned weepie, from the producers of Marley and Me, spends perhaps too much time being morbid but then again what weepie doesn't? Ultimately, there is redemption - and welcome relief of a kind - mediated through the gnarled wisdom of the dog narrator. It's he, in fact, who in his story takes us through the challenges, both personal and professional, that his racing driver owner has to deal with.
Yep, he's called Denny Swift - I mean what else you gonna call an aspirant racing driver? The amiable, unpretentious Denny (Milo Ventimiglia) spends his days at the racing track, hoping for a lucky break. Formula One is the ultimate dream, but something to lift him away from Seattle now and again would be nice. Daytona when it finally comes, is a lucky break.
The story is told in an extended but neatly folding flashback by the philosophically-inclined canine of the piece, named Enzo (after Enzo Ferrari, the legendary Italian racing driver), voiced by Kevin Costner. The loyal retainer is in his old age in the opening frames, recalling how one day on impulse, Denny bought him as an eagerly playful young puppy.
Denny takes him home to his Seattle bachelor pad, they watch motor races together at night on TV, the bond becomes strong and intimate. Trouble strikes, or so Enzo thinks, when Denny falls in love with Eve (Amanda Seyfried) but that's okay too because Enzo gets to like Eve. Indeed, he becomes just as loyal to her as to Denny and looks out for her when the weepie bit comes in - to tell more is to spoil.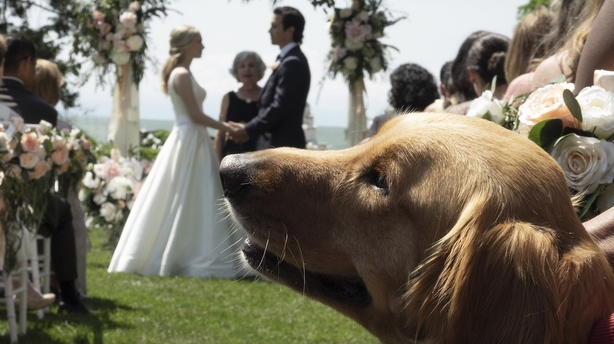 But well before the inevitable shadows fall on the blissed-out domestic picture, the family unit is complete when Denny and Eve's daughter Zoe (Ryan Kiera Armstrong) is born. All is well really, bar a few lost races on the circuit, except for the presence of the sole baddie of the piece. That's the heartless father-in-law (Martin Donovan) who disdains Denny's racing career, but even he sort of comes good in the end. Kathy Baker's mother-in-law is more sympathetic.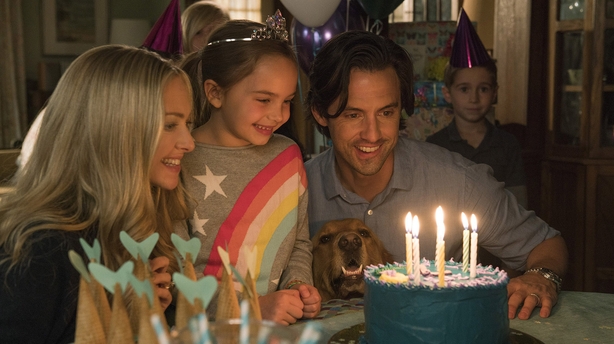 Thus it goes, a racing career that is on the up, a supportive loving wife, parallels between living one's life and driving at speed in the rain, and all of that before a series of dreadful challenges which Denny must deal with.  Based on a novel by Garth Stein, Mark Bomback's screenplay has the lovable dog knitting it all together purposefully, with a witty script to hand.
Look, The Art of Racing in the Rain is not Sergei Eisenstein or Jean Cocteau, but it serves its purpose as a meat-and-two-veg family story which does what it says on the tin with real expertise.  
Paddy Kehoe
We need your consent to load this YouTube contentWe use YouTube to manage extra content that can set cookies on your device and collect data about your activity. Please review their details and accept them to load the content.Manage Preferences