Who cares that Hobbs & Shaw sounds like an artisan coffee shop in a gentrified area of Dublin 8, or a vegan ice cream range, or maybe even a fashion line for ladies of a certain age - here are Dwayne Johnson and Jason Statham as an alpha male odd couple out to save the world.
We need your consent to load this YouTube contentWe use YouTube to manage extra content that can set cookies on your device and collect data about your activity. Please review their details and accept them to load the content.Manage Preferences
After a brief encounter in a previous Fast & Furious outing, moody Brit Deckard Shaw and well-mannered yank Luke Hobbs are forced together to take on a revived Idris Elba as Brixton Lorr, a F&F character who has been brought back to life as a cybernetic bad ass with visions of a brave new world in which the weak are weeded out and humans are engineered for physical and mental perfection. He is half man half Bizquip.
Hobbs and Shaw are joined by Shaw's sister Hattie, an MI6 special ops agent who has been framed by Brixton during a heist to steal a deadly virus designed to wipe out half the world's population.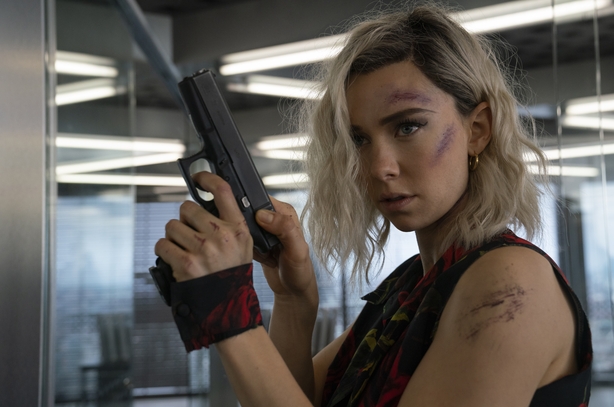 So the gear-grinding franchise takes off around the globe (London! LA! Samoa! Chernobyl!) in a blur of hyperbolic hydraulics and occasionally ingenious fights. There is chemistry between the wisecracking leads, but while Brixton may declare himself to be the "black Superman", he's really just a duller Terminator.  
Vin Diesel's dunderheaded gurning about the importance of "family" in the F&F franchise has clearly influenced the dial a cliché plot. When they're not knocking off bad guys, both Hobbs and Shaw get all guilty about how they've neglected their families and if this is meant to lend some emotional ballast to the relentless cartoon violence, it merely slows down the pace and fun in what is an already overlong action flick.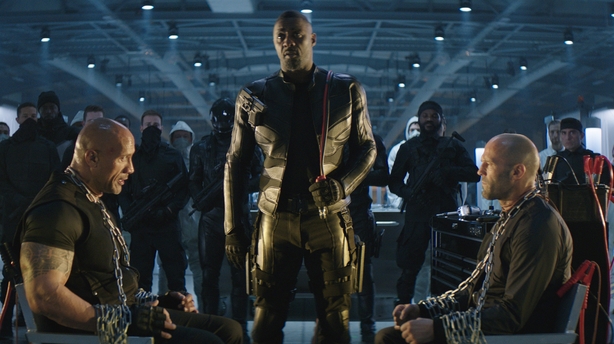 The attempt at a superhero/James Bond mesh-up also goes awry and perhaps Hobbs and Shaw should really have stayed in their own lane, as it were. It's not without a few laughs and there are some well executed ding dongs (at one point, Statham uses a novel technique to negotiate an iris recognition door) but at this stage an oil change and a NCT might be in order for the Fast and Furious franchise.
Alan Corr @CorrAlan