Like a PG-rated multi-chariot pile-up between Monty Python, Mel Brooks, Carry On, and Blackadder, the rather excellent BBC history series for kids finally makes its big screen debut.
We need your consent to load this YouTube contentWe use YouTube to manage extra content that can set cookies on your device and collect data about your activity. Please review their details and accept them to load the content.Manage Preferences
Horrible Histories takes a humorous spin on the great stories of the ages and like the science on Big Bang Theory, the facts are always true or as true as they can be; however, unlike Big Bang Theory, Horrible Histories is actually funny.
For this movie debut (expect more films in the series) we set our scene in Roman Britain in 60AD, just as Celtic queen Boudicca is about to rebel against Nero's occupying forces.
Smart but battle shy Roman teenager Atti (Game of Thrones' Sebastian Croft) has been exiled to Britannia (or "the stain" on the edge of map, as the emperor calls it) as punishment but soon falls into the clutches of Orla (Emelia, High-Rise, Wolf Hall), a young, wannabe Celtic warrior intent on kicking Roman ass.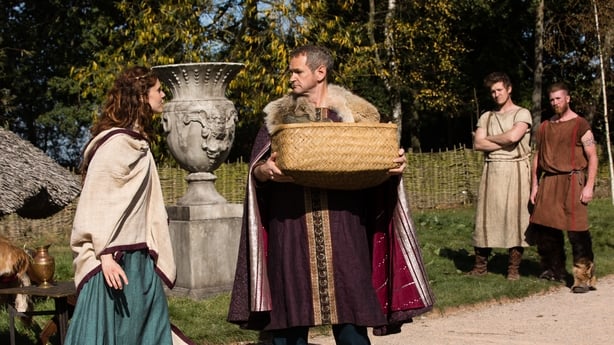 Back in Rome, the tantrum-throwing Boris, sorry, Nero (Craig Roberts) has to deal with his conniving mother Agrippina (Kim Catrall having a rare old time), while the Roman governor, played by a delightfully pompous and cowardly Alexander Armstrong, loses his grip on the far flung colony.  
There are some nice touches: Derek Jacobi, who famously played Emperor Claudius in the 1976 TV drama I, Claudius, is back reprising the role and the movie has a Flinstones-like eye for re-purposing ancient tools to serve as modern day appliances (watch your scroll time, kids!).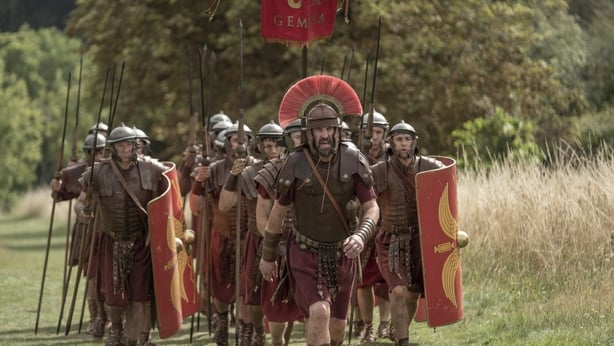 As Boudicca, singer-turned-actress Kate Nash is half Iceni queen/half Florence Welch and she gets to break into song at the drop of a gladiator: "We'll put an end to bad Romans and make them all go gaga" (geddit!!?).
Good educational fun. Not quite a high V, more of a thumbs up from Hibernia. We give it III out of V.  
Alan Corr @CorrAlan