There's life in the old doll yet.
Back for a third run, the sinister doll from the Conjuring universe takes centre stage once more, in this highly enjoyable 'look out behind you' horror story that rattles along.
Patrick Wilson and Vera Farmiga reprise their roles from The Conjuring and The Conjuring 2 as Ed and Lorraine Warren, a pair of paranormal investigators and authors associated with prominent cases of haunting, but really their characters bookend this film.
It's basically a babysitter's nightmare movie and clearly aimed at a mid-teen audience.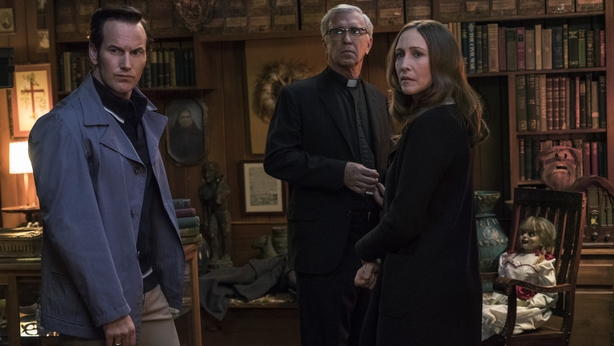 After nearly coming unstuck while driving home with Annabelle in the back seat of their car, the Warrens bring the possessed doll to the locked artefacts room in their home, placing her 'safely' (ho, ho, ho) behind sacred glass and after getting a priest to say a few repellent prayers.
The Warrens then head out for the night, leaving their ten-year-old daughter, Judy (an excellent McKenna Grace) in the youthful hands of babysitter, Mary Ellen (Madison Iseman).
The fun starts when Mary Ellen's troubled friend Daniela – played by Katie Sarife – turns up. Being in a vulnerable state, she finds herself manipulated by Annabelle and a host of other evil entities in the Warren house.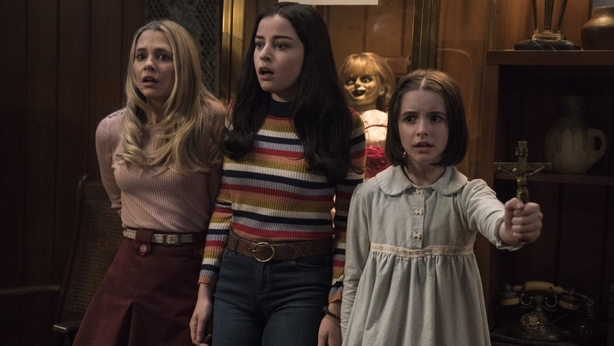 Which only shows that, if you're going to keep a whole pile of evil spirits locked up in your basement, leaving your ten-year-old alone at home in the care of a teenaged babysitter with a friend haunted by her past may not be the smartest parental move.
Gary Dauberman, the screenwriter of the Annabelle films, IT and The Nun, makes his directorial debut on the film and he does a pretty good job with a story he co-wrote with James Wan.
The scary parts are at the low end of the register - it's a bit reminiscent of an episode of Scream Queens - but the acting of the largely young cast is impressive, and that's what really makes Annabelle Comes Home work.
We need your consent to load this YouTube contentWe use YouTube to manage extra content that can set cookies on your device and collect data about your activity. Please review their details and accept them to load the content.Manage Preferences