This is pretty much a perfect Peter Parker pic. It's certainly one of the most enjoyable solo superhero adventures I've seen in years, and at just over two hours it rattles along at a nice pace.
The tale's as straightforward as they come. Peter Parker's pretty pooped - both physically and mentally - following the monumental battle between the Avengers and Thanos in Endgame.
Back in Brooklyn, a school trip to Europe offers the 16-year-old an opportunity to get away from everything for a while, and he even ignores phone calls from Samuel L Jackson's Nick Fury.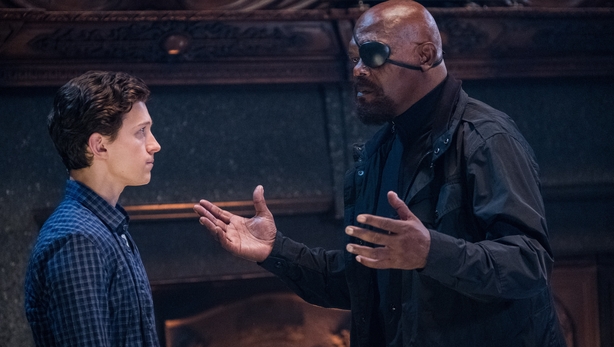 But in the superhero world, there's as little rest for the good guys as there is for the wicked, which is none. While Peter's in Venice with MJ (Zendaya), Ned (Jacob Batalon) and their schoolmates, all hell breaks loose when monsters called Elementals start causing havoc.
Jake Gyllenhaal then appears as Mysterio, a character from an alternate version of Earth that was piled on by the Elementals, so he's out for revenge. And he could really do with the help of a certain web-slinger.
We need your consent to load this rte-player contentWe use rte-player to manage extra content that can set cookies on your device and collect data about your activity. Please review their details and accept them to load the content.Manage Preferences

Add in sub-plots about fake news and teenage romance, glorious locations such as Venice, Prague, Berlin and London, and it's end-to-end entertainment. The CGI's pretty good too, but there's plenty to admire here. Spider-Man: Far From Home is pretty much a template for comic book movies.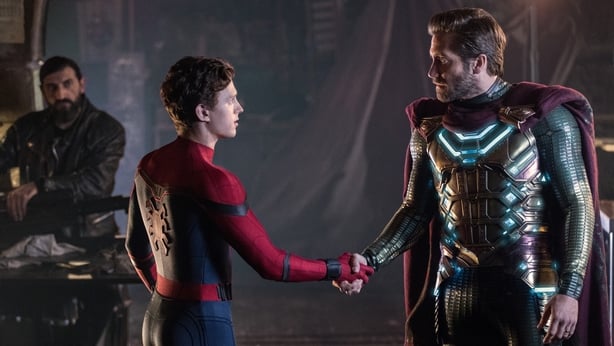 Then there's Tom Holland. He has settled in very nicely as Spider-Man, and I can't see any reason for a change in that department unless Tom gets tired of the role, which doesn't seem likely as he throws himself into the part here.
This is his fifth appearance as Peter Parker, although Far From Home is just his second stand-alone Spider-Man movie. He's only 23.
And we haven't yet seen the Green Goblin or Doc Oc . . .
We need your consent to load this rte-player contentWe use rte-player to manage extra content that can set cookies on your device and collect data about your activity. Please review their details and accept them to load the content.Manage Preferences