A failing singer songwriter wakes up to find he's the only person in the world who remembers The Beatles in Richard Curtis and Danny Boyle's hugely entertaining comedy fantasy
Like an acid trip transported from 1968 and deposited in 2019, this whimsical alternate universe comedy fantasy from the apparent odd couple of writer/director team of Richard Curtis and Danny Boyle asks the ultimate music `what if . . . ?' question - what if The Beatles never existed?
Watch our interview with Richard Curtis and Danny Boyle
Well, for a start Alan Partridge would be most dismayed (no Wings!) but on the plus side, no Imagine and no Frog Chorus either. The cleverly titled Yesterday is like the butterfly effect in reverse, really - what are the consequences of wiping the greatest pop act in all time from collective memory?
However, despite the high wire/high concept of the whole endeavour and Boyle's trademark euphoric style of filmmaking, Yesterday somehow slips up along the way and becomes a lot like A Day in The Life in reverse. It starts like Helter Skelter and ends like The Long and Winding Road in a lachrymose pool of Richard Curtis cuteness but it never loses its surreal heart and sense of absurdity.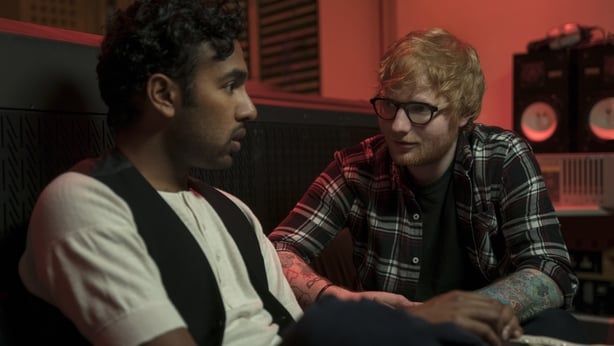 Former EastEnders actor Himesh Patel plays failing singer-songwriter Jack Malik, a warehouse worker by day, who plies his lonely man with guitar trade at night in the very Curtis-like setting of a picturesque seaside village in Surrey. One evening on the way home from another flop gig, he is hit by a bus at the exact moment a world-wide power blackout zaps ye olde space-time continuum.
Jack wakes up in hospital with two missing front teeth but also in possession of something very strange - he is now the only person in the world who remembers The Beatles. So what does he do - well, he begins to pass the band's peerless and timeless songs off as his own and becomes an almost overnight superstar. Meanwhile, as quasi manager, lifelong supporter, and wannabe girlfriend Ellie, Lily James watches on with pride and sadness as the forces of success and fame take Jack further and further away . . .
Watch our interview with LilyJames and Himesh Patel
But Jack has a conscience. His newfound global success is in sharp contrast with his own mounting dread that he is charlatan with the ultimate case of imposter syndrome. Given that Paul McCartney himself has said that he always felt like he didn't even compose Yesterday and that he must have stolen it or it was preordained by some higher force, the movie's title works on several levels.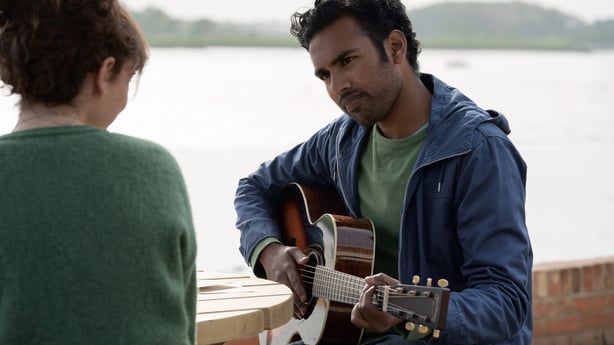 Curtis is also hinting at a very interesting question here. If they'd never been heard before, would The Beatles' songs actually be as massive today if we were only hearing them for the first heard now? After all, given that Ed Sheeran is the biggest pop star on the planet, it's already like The Beatles never happened.
Speaking of Sheeran, he pops up to play himself in the movie after tracking Jack down after he sees him perform a little ditty called In My Life on a local TV station. And Ed is not just here for a Game of Thrones style cameo.
As Jack's superstar mentor, he plays a big part in the poor bloke's ascent to superstardom and Sheeran (in a role originally offered to Chris Martin of Coldplay) does a great job of sending himself up - at one point, struggling to believe that Jack is actually responsible for the songs he knocks off in minutes, he admits defeat after challenging him to an on the spot song-writing challenge. The kid never stood a chance.
There is a touch of Curtis's time travel rom-com About Time, as well as the breakneck pace of Boyle's Slumdog Millionaire. There's also a killer Coldplay gag and an even better one about Oasis and while Yesterday starts out trying to obey the internal logic of alternate universe/time paradoxes stories, it gives up and just goes along for the whole surreal ride.
You'd be well advised to do the same on this magical mystery tour de force from Curtis and Boyle, the Lennon and McCartney of Brit flicks.
Alan Corr @CorrAlan2