The latest installment of the Godzilla franchise, Godzilla: King of the Monsters, has roared into cinemas as summer blockbuster season has gotten into full swing and it's an action movie of epic proportions.
Unfortunately, it's also let down by a lacking script and somewhat nonsensical plot.
But then again, if you're here to see Godzilla clashing with some classic monsters, that probably won't hinder your enjoyment of the at-times spectacular visuals.
As implied at by the title, there's a whole line-up of impressive titans taking up screen-time. In addition to the eponymous movie monster, we've got the horrifying three-headed dragon King Ghidorah, the winged atomic-breather Rodan and the heroic, psychedelically-coloured Mothra.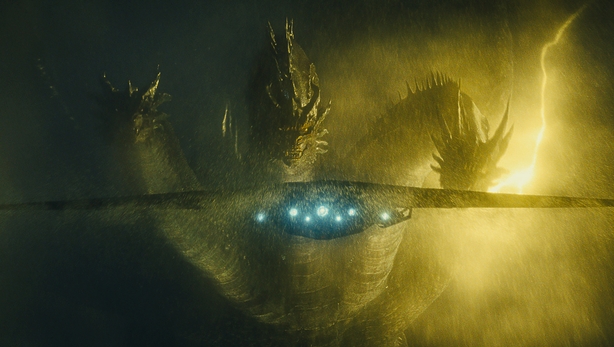 The sequel to Gareth Edwards' 2014 Godzilla movie, writer and director, and lifelong Godzilla fanatic, Michael Dougherty has taken up the reins and his genuine affection for these monsters is apparent.
Picking up five years after the events of the last film, where the Russell family tragically lost their son Andrew, parents Emma (Vera Farmiga) and Mark (Kyle Chandler) are estranged.
While Mark is off in the wilderness, Emma has dedicated her life to Monarch, the shadowy organization tasked with protecting Godzilla and other titans around the world. She is also teaching their daughter Madison (Millie Bobby Brown) the ropes and giving her the lowdown on a secret device she has created, the Orca, to try and communicate with the monsters, and maybe even bring them to heel.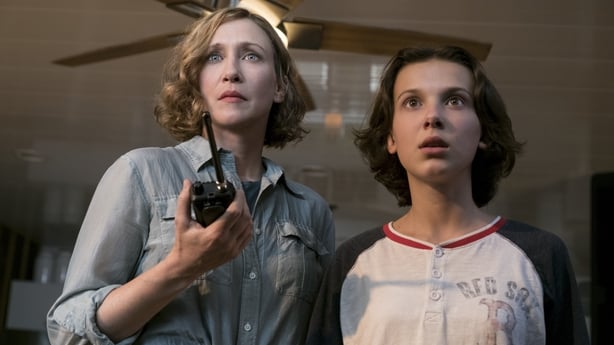 Unfortunately, and somewhat predictably, some bad guys get wind of her machine, and it's not long before they break into Monarch's top-secret facility and steal it, while taking Emma and Madison hostage.
Led by eco-terrorist Jonah, played with relish by Game of Thrones' Charles Dance, these baddies are intent on awakening dormant titans around the globe to trigger catastrophic events that will wipe out humankind and…save the world from ourselves?
Let's be honest, the plot development solely exists as an excuse to see Godzilla face off against the other titans and fans are likely to be blown away by the ambitious action set-pieces.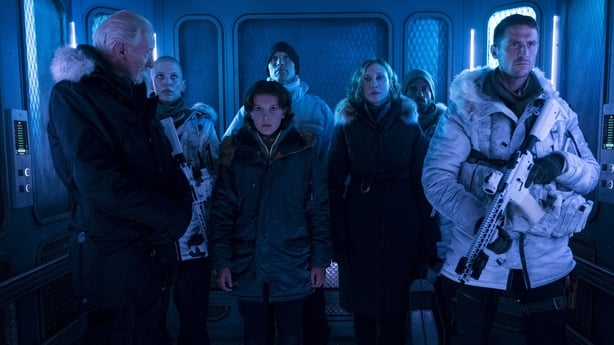 The heft and power of these god-like monsters are impressively well realized and they are undoubtedly feats of technical brilliance.
The human members of the cast are less well served by a script that feels wholly made up of clunky one-liners or deadened exposition. However, the impressively assembled actors gamely soldier on.
There's no dearth of acting talent on display - from Stranger Things' Millie Bobby Brown making her film debut, to Wolf of Wall Street's Kyle Chandler, beloved West Wing alum Bradley Whitford, The Shape of Water's Oscar-nominee Sally Hawkins, Silicon Valley's Thomas Middleditch and Straight Outta Compton's O'Shea Jackson Jr.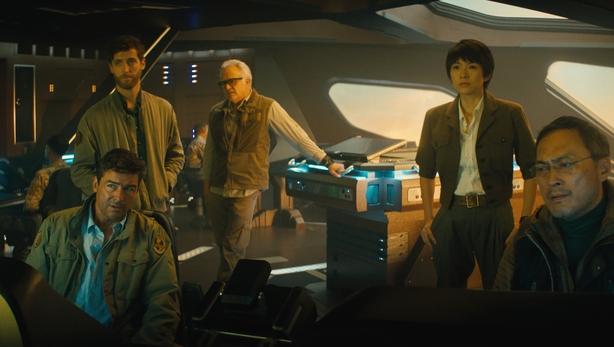 They deserve better than the sum of the silly lines they're forced to deliver, but then, this movie never was about the people.
To squeeze maximum enjoyment from this, go and see these brilliantly realised monsters battle it out on the biggest screen possible.
We need your consent to load this YouTube contentWe use YouTube to manage extra content that can set cookies on your device and collect data about your activity. Please review their details and accept them to load the content.Manage Preferences
Watch our interview with Godzilla: King of the Monsters stars Millie Bobby Brown and O'Shea Jackson Jr. below.
We need your consent to load this rte-player contentWe use rte-player to manage extra content that can set cookies on your device and collect data about your activity. Please review their details and accept them to load the content.Manage Preferences