Detective Pikachu is very much a kids' film but there are enough in-jokes for older Pokémon fans and one-liners for parents that it's a bit of fun for all the family.
When Tim's (Justice Smith) estranged detective dad is presumed dead following a fiery car accident, Tim travels to Ryme City, a place where humans live side-by-side with Pokémon. Battles and trainers are no more, and each person has a Pokémon partner.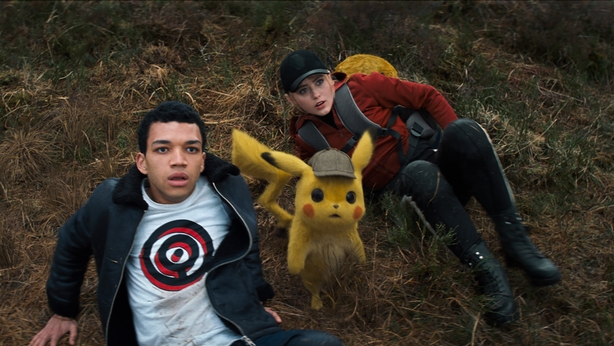 Tim's dad's Pikachu later turns up at his apartment with amnesia as a result of the accident, but his arrival gets both Pikachu and Tim thinking that if he survived then perhaps Tim's dad did too.
The unlikely duo set off to try to solve the mystery of his father's disappearance and to figure out how a suspicious purple substance that drives Pokémon crazy is involved. On their journey they step on the toes of some powerful and dangerous people, befriend a news intern and her Pysduck, and find out that there is a Mewtwo on the loose.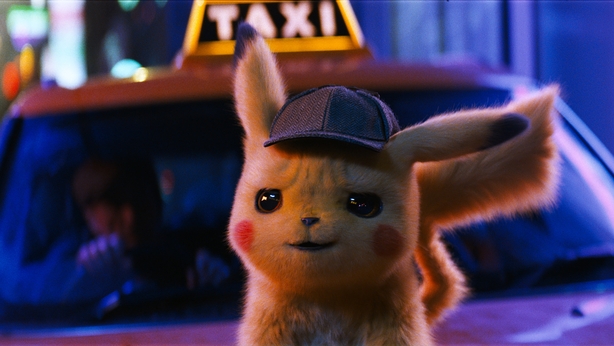 The whole world of the film is vibrant and fun, with the Pokémon realised very impressively.
Ryan Reynolds' voice brings Pikachu alive with sass, heart, levity and charm, but he carries the weight of bringing these things to the film himself as a somewhat dull Justice Smith just isn't even near the same level.
It's very much aimed at a young audience - say seven/eight-year-olds up, but there are a few laugh-out-loud moments littered throughout. A run-in with a Mr. Mime is a particular highlight.
Oh and did I mention how adorable Pikachu is?
We need your consent to load this YouTube contentWe use YouTube to manage extra content that can set cookies on your device and collect data about your activity. Please review their details and accept them to load the content.Manage Preferences