The writer's family may have dismissed it out of hand but director Dome Karukoski hasn't made a Baggins out of the Tolkien story in this workmanlike and faithful biopic
To say that this biopic of Lord of The Rings author JRR Tolkien is a little on the nose is a bit like saying Sauron was a very naughty boy.
Here is young Lieutenant Tolkien of the Lancashire Fusiliers sprawled in a bomb crater on the western front during World War One. Overcome with trench fever, he is tended to by a doggedly faithful private called Sam and as his malady descends, John Ronald Reuel begins to have visions of horseman doing noble battle on the dead marshes of the Somme and dark lords arising from the trenches. Next, a premonition of Gandalf's sainted white stallion Shadowfax is glimpsed, standing serene amid the carnage . . .
German flamethrowers become mighty dragons and, later, someone will remark of Wagner, "Why does it take six hours to tell the story of a magic ring?" Chortle.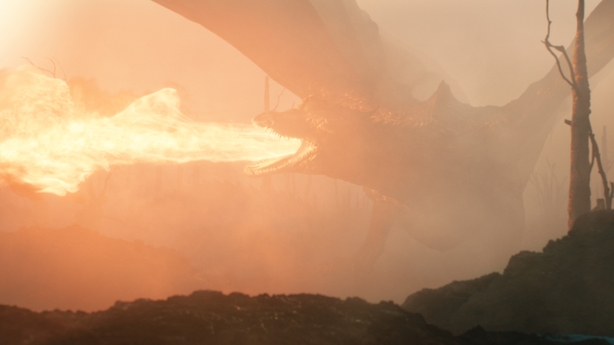 Get the picture? Mapped out like the detailed worlds the nascent fantasy godhead draws and pins to his bedroom wall, Tolkien takes a faithfully biographical approach. We learn how young JRR's time in the Sylvan pastures of Edgbaston, the dreaming spires of Oxford, his courtship of fellow orphan Edith Bratt, and the hell of the trenches influenced his great works.
Nicholas Hoult plays the young JRR and he does well in capturing the author's underlying melancholia, nobility of purpose and vivid imagination. Orphaned following the early deaths of his parents, he is taken under the wing of local priest Fr. Francis (Colm Meaney), who will become both his spiritual and educational guide.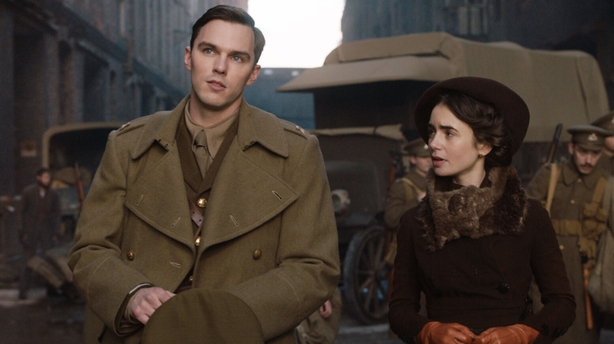 At school and later Oxford, Tolkien is a member of a precocious fellowship with classmates, involving arcane Latinisms and much speechifying about poetry, art and music - a junior Bullingdon Club with better taste, manners and possibly politics.
Meanwhile, JRR's notebooks fill up with invented languages and mythical characters and he courts Bratt (Lily Collins), a young woman with a passion for classical music and a suffragette's determination to make her own way in a man's world.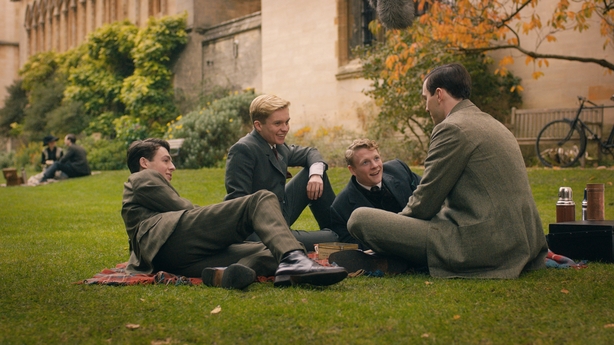 This is a handsome looking movie and screenwriters Stephen Beresford and Limerick-born David Gleeson have either cleverly or clumsily managed to deliver much for LOTRs fans as premonitions of Ents, elves, and wizards pop up throughout.
Shot by Finnish director Dome Karukoski in the beatific light beloved of Sunday night TV drama makers, Tolkien looks very pretty indeed but darkness is never far away in the desolation of the World War One and the shattering of the age of innocence and the decimation of a whole generation of young men.
JRR's son Christopher Tolkien has displayed his usual pomposity in dismissing the whole film without seeing a second of it. He should give it a look. Tolkien, at least, provides welcome relief after the recent glut of film hagiographies of esteemed English writers.
Alan Corr @CorrAlan2