Jonathan Levine's raunchy political satire is a giddy symphony of outrageously wicked gags and scabrous laughs.
Seth Rogen reteams with Levine (after 50/50, The Night Before), this time, as a left-leaning and unemployed journalist who becomes a speechwriter for Charlotte Field (Charlize Theron), the current Secretary of State who aspires to become the first female POTUS.
Long Shot is the rare, mercilessly funny gem that operates without a safety net and pushes the boundaries of offensiveness in ways that make us both chuckle and think.
Screenwriters Liz Hannah (The Post) and Dan Sterling's (The Interview) pacing is crisp, the dialogue is gleefully hyperbolic, and all the cast come alive in the 125-minute running time.
Even when her character is high on MDMA and negotiating with terrorists, Theron has a way of levelling out the most outlandish scenes, while Rogen's off-kilter charm allows his snarky insults to land with a refreshing fearlessness.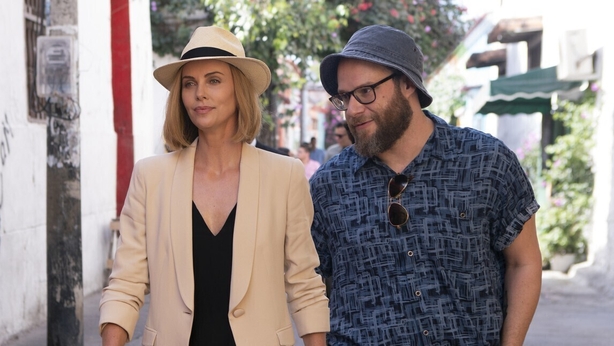 Bob Odenkirk is wonderfully silly as the vainglorious US President who wants to quit the White House for a career on the big screen; Alexander Skarsgård provides moments of surreal hilarity as the Canadian PM with a questionable laugh; and Andy Serkis plays the perfect villain as an utterly pretentious media mogul.
O'Shea Jackson Jr. reaps several good comic moments as Rogen's BFF, while June Diane Raphael steals many a scene as a campaign manager who has no time for Theron and Rogen's romantic shenanigans.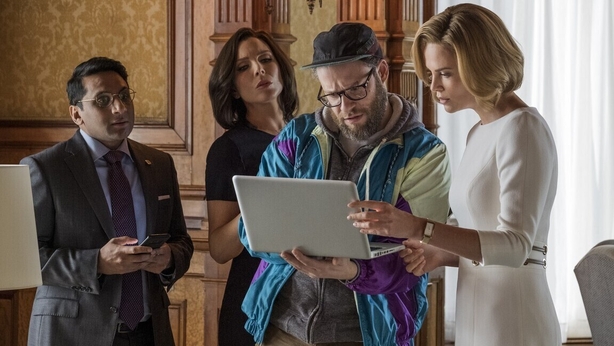 Boyz II Men hit the right notes with a pitch perfect cameo that will zap you back to the 90s. You'll be humming Motownphilly long after the credits roll.
Despite some juvenile shortcomings, Long Shot is a full-throttle and riotously funny comedy experience - and one of the most quotable films likely to hit cinemas this year.