Moe Dunford and Lorcan Cranitch are locked in an uneasy alliance in this bleak tale of redemption
Moe Dunford sure has it tough in this stark debut feature from twin brothers Andy and Ryan Tohill. At various points in The Dig, the Waterford actor is whacked across the head with a spade and beaten up by thugs and left bleeding in the street.
We need your consent to load this YouTube contentWe use YouTube to manage extra content that can set cookies on your device and collect data about your activity. Please review their details and accept them to load the content.Manage Preferences
Then he falls down a well and, possibly worst of all, gets gunged by a broken shower in a freezing-cold abandoned house out on the bog.
The whole time, you feel like the very earth is about to swallow Dunford up as he toils in Sisyphean agony, digging holes out on that vast and grimly beautiful bog somewhere in Ireland.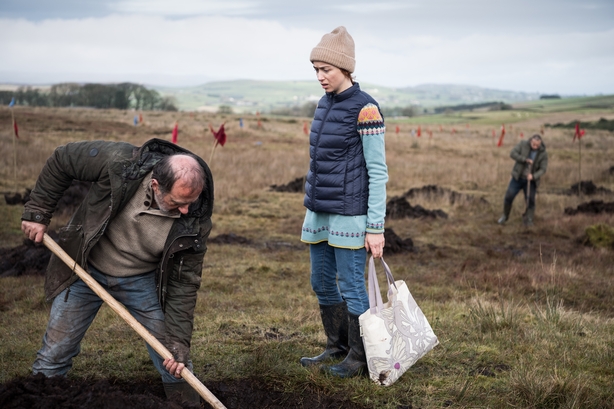 Dunford plays the bedraggled and troubled Callahan, a young man who makes his return to his abandoned family farm after serving 15 years for the murder of a local girl. He plans to sell up and move on but there is a problem - the victim's father Sean (the always impressive Lorcan Cranitch) has been out on Callahan's land for the past 15 years digging it up patch by patch, convinced that the killer has buried his daughter somewhere.
With the local community having closed ranks against the returning local boy and maverick cop Murphy (a menacing Francis Magee) taking a particularly hard-nosed approach, Callahan - who cannot recall the events of the night of the murder due to an alcohol blackout - joins Sean in the grim task, as Sean's second daughter Roberta (a tortured Emily Taaffe) looks on disapprovingly. Off in the distance, a gnarled Fairy Tree stands sentinel.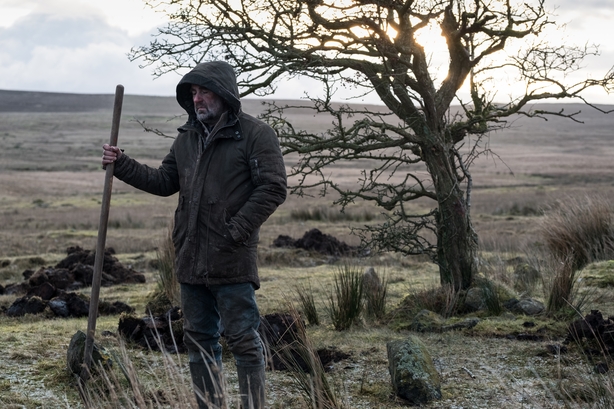 It's bleak and unforgiving stuff. Cranitch is excellent as the obsessed father driven half mad by grief and the need for closure and there is something almost symphonically miserable - and, thus, blackly humorous going down, a sense of Beckettian futility on that blasted, mist-shrouded bog. 
You can smell the earth and Dunford really suffers for his art as he battles against nature and the local townsfolk, all the time trying not to slip back into an alcoholic haze. Very well shot with a small cast in difficult conditions and locations, the Tohill brothers' debut builds a powerful and allegorical tale of redemption and superstition.
It has the look and feel of a western but The Dig might have worked better as a ghost story and in many ways, it is.  
Alan Corr @CorrAlan2