Judi Dench stars in Trevor Nunn's enjoyable adaptation of a novel about a young scientist torn between emotion, espionage and idealism in post-WWII Britain
It's been more than 20 years since theatre director Trevor Nunn helmed a movie and Red Joan is a pretty decent shot at a spy tale, based on novel that was itself inspired by a true story that's straight out of Deighton or Le Carré.
Judi Dench heads the cast as Joan Stanley, a retired public servant who is arrested by MI5 under suspicion of spying back in the 1940s. And although she's pretty much tight-lipped under questioning, a series of surreptitious flashbacks unravels her past.
We need your consent to load this YouTube contentWe use YouTube to manage extra content that can set cookies on your device and collect data about your activity. Please review their details and accept them to load the content.Manage Preferences
Sophie Cookson plays the younger Joan, a rather shy student studying physics at Cambridge, who is seduced by fellow students more outgoing and radical than her, particularly Leo Galich (Tom Hughes), a communist zealot.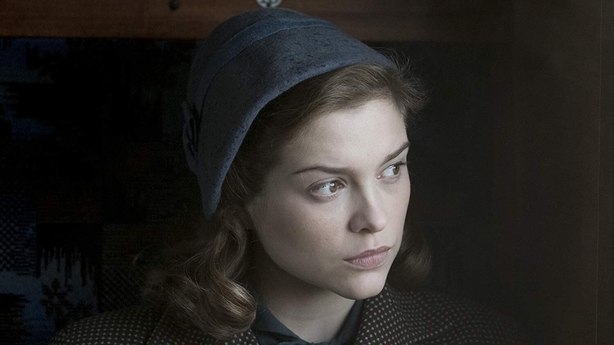 Although she falls in love with Leo, she remains uncommitted to his cause, but when she begins working at a top secret British nuclear research facility, Leo becomes more predatory.
He approaches her to steal nuclear weapons secrets from her unsuspecting superior, so they can be passed on to the Soviet Union, in order to prevent the West from having military supremacy in the post-WWII world.
As ever with a work of fiction that's inspired by a true story, there are several times when you wonder how much treacle has been layered on the truth, but Red Joan rattles along with enough plot twists and solid acting to remain engaging, if surprisingly low on tension.
Okay, it's no Tinker Tailor Soldier Spy, and if you're looking for the new Bourne or Bond you really are at the wrong film, but what you do have here is the story of a young woman torn between emotion, duty and a sense of fair play, who may or may not be manipulated by greater forces.
Judi Dench is at ease in a role that requires her face to do most of the acting, while Sophie Cookson provides all the energy required as young Joan in an enjoyable blend of love, idealism and espionage.
John Byrne