This new adaptation of the Stephen King novel has shocks aplenty but it also tells a moving story of sadness and human longing
We've said it before and we'll probably say it again but if you're making a horror movie, you can't go far wrong with a demonic cat named after Winston Churchill and a changeling waif.
They both take centre stage in this unnervingly effective and moving new adaptation of Stephen King's (possibly) scariest novel. It's not short on scares and a pervading sense of dread but this story of a happy young family brought low by evil outside forces and their own demons is built on solid performances and very human emotions.
We need your consent to load this YouTube contentWe use YouTube to manage extra content that can set cookies on your device and collect data about your activity. Please review their details and accept them to load the content.Manage Preferences
When Dr. Louis Creed (Jason Clarke) and his family move to rural Maine to escape the Boston rat race, it seems they've arrived in a country idyll. Their house backs onto fifty acres of forest and countryside but there among the dreaming oaks and verdant pastures is a pet cemetery where local kids bury their dead animals. Beyond that again, is swamp land which was once an Indian burial ground, a strange gateway between life and death in the misty petrified forest.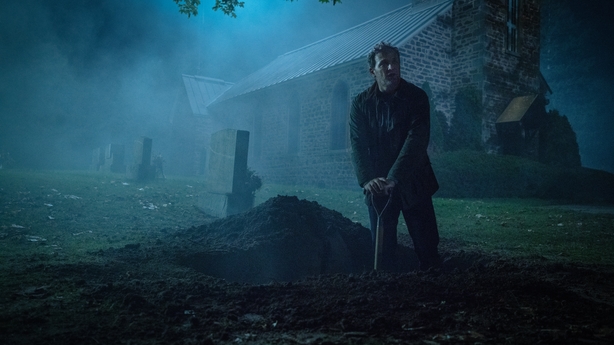 This "sour ground" becomes an all-pervading force as the family settle into their new home and their kindly neighbour Jed (john Lithgow) seems to know more about their surroundings then he initially lets on.
Soon, Dr. Creed becomes haunted by visitations of a young man he failed to save after a traffic accident in the local town and his wife Rachel (Amy Seimetz) is visited by visions of her dead sister, Zelda. Their young children, Ellie (superb newcomer Jeté Laurence) and Gage (Hugo Lavoie) also start displaying signs of strange inner disturbances. Meanwhile, massive articulated trucks roar by on the country road outside their new house . . .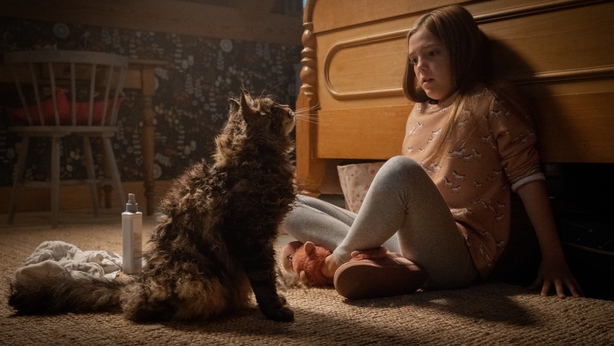 Maximum creepiness is established early but co-directors Dennis Widmyer and Kevin Kölsch and screenwriter Jeff Buhler spend much of the movie asking philosophical discussions about the afterlife and the bargains we make with ourselves.
It ratchets up the tension with great skill but it's the human story of death, grief and desperation that really lingers in this excellent adaptation.
Alan Corr @CorrAlan2