I remember reading about Bert Trautmann when I was just a kid of about ten and thinking it was a remarkable story. Nothing I've seen, heard, read or experienced since has diminished that first impression. It is a remarkable story.
For the uninitiated, Trautmann was a German paratrooper in WWII who was captured and ended-up in a POW camp in Lancashire. And he wasn't just a conscript, he was the real thing: a 'proper' Nazi who supported Hitler and had earned himself an Iron Cross.
Spotted by a local while enjoying a kickabout with his fellow German prisoners, Trautmann began to play in goal for a nearbyclub, and then was spotted by Manchester City, who promptly signed him.
His arrival at Maine Road was greeted with a mix of dismay and anger, as City were supported by a sizeable section of Manchester's Jewish community. But Trautmann eventually won them over.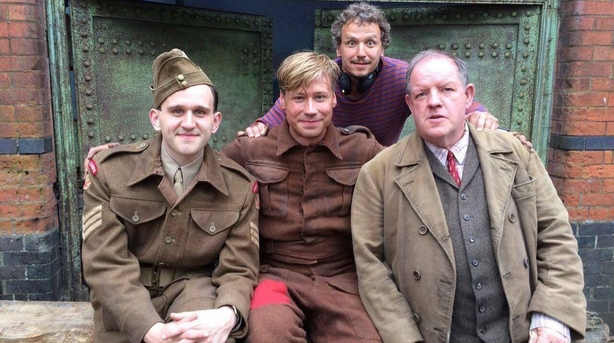 He went on to make over 500 appearances for City during a 15-year period, and would later be voted the club's best ever player. But he's best remembered for his heroics during the 1956 FA Cup Final.
With 17 minutes of the match remaining, Trautmann suffered a serious injury when he dived at the feet of Birmingham City's Peter Murphy. Despite his injury, he continued to play, making crucial saves as City held on to win 3-1.
Trautmann passed out a couple of times and his neck was visibly crooked as he collected his winner's medal. Three days later an X-ray revealed that his neck had been broken.
German actor David Kross - who you might remember from The Reader - plays Trautmann pretty much to perfection in this engaging biopic, which also delves into Trautmann's private life (he settled in Manchester and married an English girl), and the effect the horrors of war had on him.
If you're not a football fan you shouldn't disregard The Keeper. This isn't a sport film as such - it's the compelling story of a truly remarkable man.