When it comes to choosing the toughest watch of 2019, Lords of Chaos will dominate many a list. This chill-to-the-bone chronicle of the early years of the Norwegian black metal scene, and the murders, church burnings and suicide that came to define it, is such a deeply unsettling experience that even the steeliest of viewers may find that the events depicted are preying on their mind days later.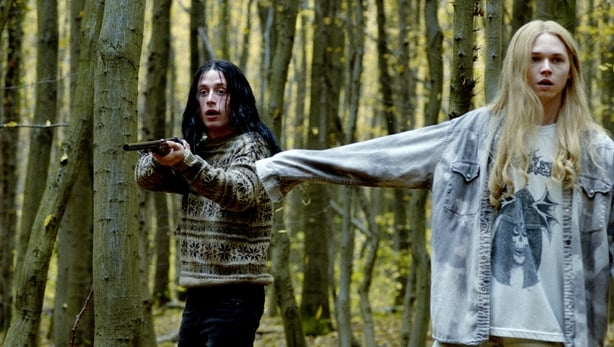 Director Jonas Åkerlund's film works as both an elegy to lost youth and a study of what happens when, as he says, the lines between reality and fantasy become blurred and groupthink takes over. With an opening credits coverall, Åkerlund states what follows is "Based on truth, lies... And what actually happened." What's not up for debate is Åkerlund, his cast and crew's cast iron commitment to telling this story - among the many shocks here is the fact that they shot Lords of Chaos in just 18 days.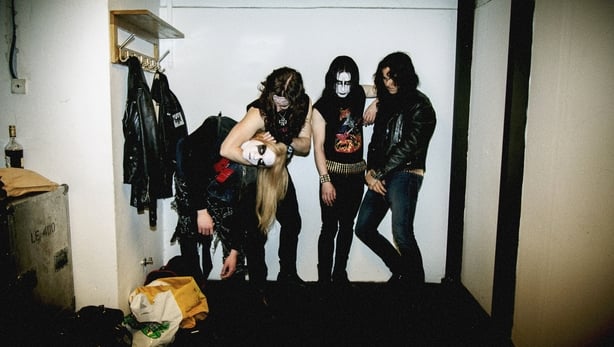 "Inspired by" the controversial book of the same name, Lords of Chaos brings us into the world of Øystein Aarseth (played by Rory Culkin), a metal-obsessed teenager whose musical aspirations made it beyond bedroom and basement. Reinventing himself as Euronymous, Aarseth founded the band Mayhem, opened his own record shop, set up a label and lit fuses in young minds worldwide. "This is my story," he tells the audience at the start, "and it will end badly." Knowing how badly provides little in the way of armour for those in the audience. From the moment that Mayhem's original vocalist Per 'Dead' Ohlin takes his own life, Aarseth's story, and the film, are on a terrifying trajectory.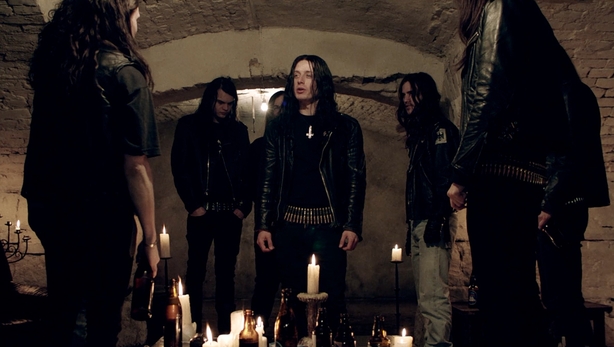 Aarseth was stabbed to death by rival, bandmate and fellow arsonist Varg 'Count Grishnackh' Vikernes (played here by Emory Cohen) in August 1993. His killing followed the murder of a gay man, Magne Andreassen, by another member of the black metal scene, Bård Guldvik 'Faust' Eithun, in August 1992. It should be stressed that both murders are shown here in graphic detail. In making that decision, Åkerlund centres the viewer with what is so absent in the worlds of so many on screen: empathy.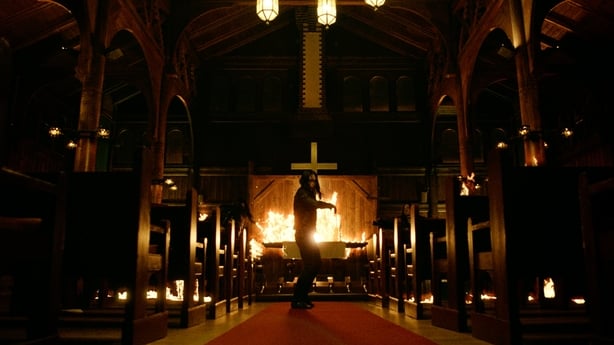 Åkerlund - the original drummer in iconic Swedish metal band Bathory - came to prominence with his controversial videos for The Prodigy, Metallica and The Cardigans, but Lords of Chaos is the most important work of his career to date. While the American accents and slow pace are at times frustrating, ultimately they do not detract from the film's savage power and the urgency in its message.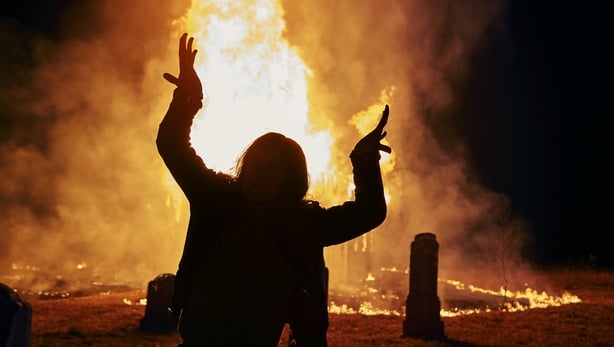 You have been warned - in more ways than one.
We need your consent to load this YouTube contentWe use YouTube to manage extra content that can set cookies on your device and collect data about your activity. Please review their details and accept them to load the content.Manage Preferences