Director Peter Hedges' latest outing is a well-meaning portrait of America's opioid crisis, but the uneven script has more lows than highs.
Oscar nominee Lucas Hedges (Manchester by the Sea) continues to add to his impressive CV as the leading character, a recovering addict who makes the penitent decision to check out of rehab to visit his family on Christmas Eve.
Over the course of 24 hours, the drama-turned-melodrama brings viewers on a trip that showcases the impact of addiction on families.
Throughout the 103-minute running time tension is generated by a painfully straightforward question: Will Ben relapse?
Hedges captures the unremitting cruelty of addiction, keeping viewers on their toes about Ben's sobriety, while the always charming Julia Roberts is just as powerful as the perturbed and vulnerable mother, who is trying to keep her son on the straight and narrow.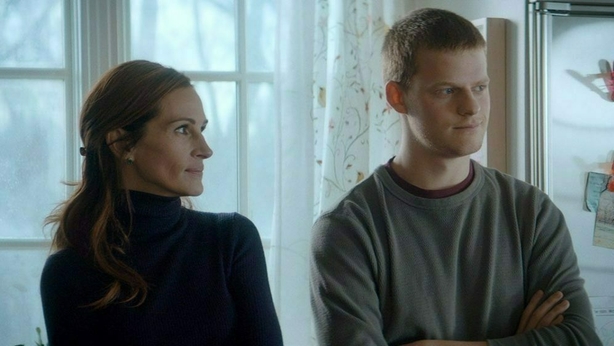 Director Hedges (Lucas' father) skilfully paints the family dynamics revolving around Ben's alarming return, but he shoots himself in the foot by allowing the second half to become a barking mad thriller centring around the family's missing dog.
Cinematographer Stuart Dryburgh (The Secret Life of Walter Mitty) helps make the movie feel appropriately uncomfortable by making good use of handheld camerawork and intimate close-ups, reflecting Ben's often wobbly state of mind.
Ben is Back injects a good deal of heart, but the half-baked script becomes all style and no substance.
We need your consent to load this YouTube contentWe use YouTube to manage extra content that can set cookies on your device and collect data about your activity. Please review their details and accept them to load the content.Manage Preferences