In his first film since 2011's acclaimed Attack the Block, writer-director Joe Cornish tweaks an Arthurian legend to suit the modern setting of Brexit-era Britain.
Cornish's updated take on the folktale is festooned with political allegory and sly nods to the anarchic source material.
Early in the film, we pass by a newsstand that reads - "War! Gloom! Fear! Crisis!". A few scenes later, the villainous scorcher Morgana (Rebecca Ferguson) rises from beneath the earth to conquer the 'leaderless' and 'divided' land. 
As the 'chosen one' narrative rolls out, it's up to 12-year-old Alex (Louis Serkis, the talented son of Andy Serkis) and his Excalibur Sword to save his hometown in its darkest hour. Cue inspirational lessons on self-discovery and the importance of camaraderie.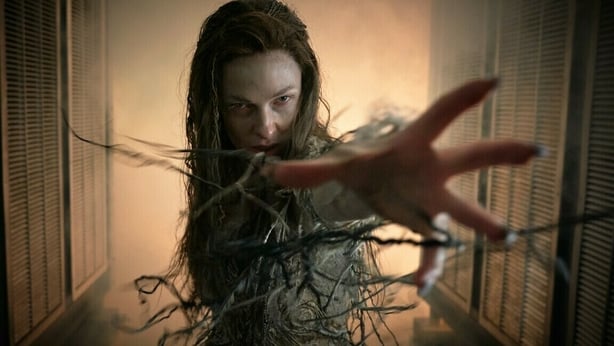 Cinematographer Bill Pope's (The Matrix, Army of Darkness) capacious imagination evokes a spirited charm reminiscent of Spielberg's '80s kids adventure flicks. 
The trippy story has unshakable magnetism thanks to its wonderfully expressive young cast, while the CGI-fest has the peril-packed action youngsters won't be able to resist, especially in a school-based battle involving an army of flaming skeleton knights and ghost warriors.
We need your consent to load this rte-player contentWe use rte-player to manage extra content that can set cookies on your device and collect data about your activity. Please review their details and accept them to load the content.Manage Preferences

The sharp wit of reverse-aging Merlin the Wizard - played as a youth by Angus Imrie and as an adult by Patrick Stewart - deploys enough humour (and slick hand tricks) to forgive the clichéd sequences and drawn-out running time.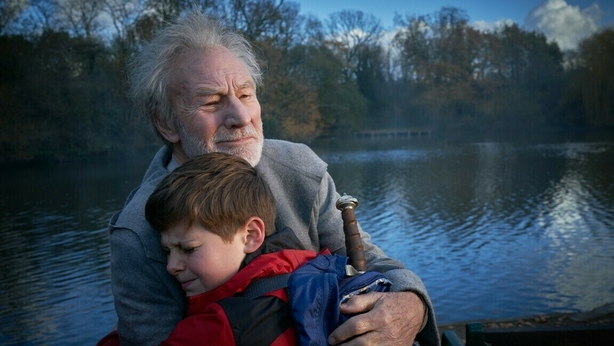 The Kid Who Would Be King is a timely release that will empower kids to make their own Round Table.
We need your consent to load this rte-player contentWe use rte-player to manage extra content that can set cookies on your device and collect data about your activity. Please review their details and accept them to load the content.Manage Preferences
Laura Delaney
We need your consent to load this YouTube contentWe use YouTube to manage extra content that can set cookies on your device and collect data about your activity. Please review their details and accept them to load the content.Manage Preferences