The Mule is an accomplished portrait of an elderly man attempting to make amends for being a largely absent husband and father after taking up the unlikely role of a drug runner for the Mexican cartel in his twilight years.
Clint Eastwood stars in and directs this eminently watchable, frequently humorous and at times moving film that one could surmise has autobiographical elements. At 88-years-old, the screen legend is more wizened and frail than we've seen him before but is as compelling a leading star as ever. 
Loosely based on a true story, Eastwood plays Earl Stone, a curmudgeonly 90-year-old war veteran and former award-winning horticulturalist who has fallen onto hard times when his flower business falls foul of the "damn internet".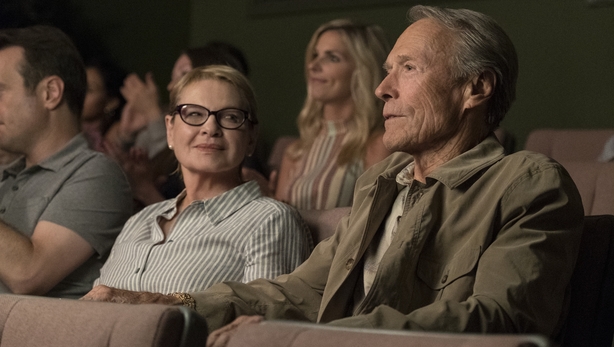 Things are even worse on the home front, where he is separated from his seemingly long-suffering wife Mary (Dianne Wiest) and estranged from his daughter Iris (played by Eastwood's real-life daughter, Alison Eastwood). The only family member who will give him the time of day is his granddaughter Ginny (Taissa Farmiga), although he'll soon come to test her patience as well.
When his house goes into foreclosure, Earl accepts an offer to make some easy money by transporting a package across state lines. It's the beginning of a lucrative relationship in which Earl's brown envelopes of cash become ever more stuffed as the weight of the drug haul increases.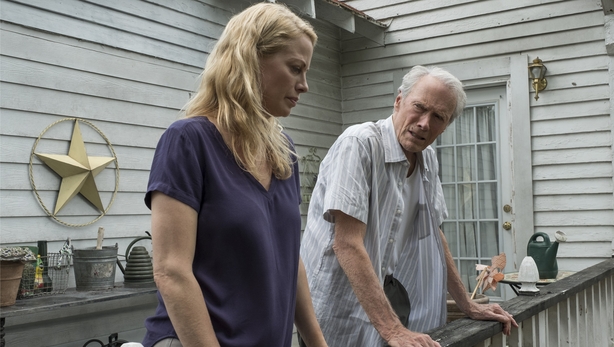 While Earl is merrily, and somehow at the beginning, unknowingly, ferrying large amounts of cocaine in his pick-up truck, federal agents in Chicago are beginning to close in on the cartel's operation. At the behest of a DEA special agent (Laurence Fishburne), a pair of officers (Bradley Cooper, Michael Peña) are sent to clamp down on the drug trafficking, and it's clear their paths will soon cross with the most unlikely drug mule in existence.
Eastwood deftly brings to life this cantankerous and obliviously offensive man, illuminating his motivations, desires and regrets. The same can't be said of the supporting characters, which are horribly underwritten and one-note. The women in his life are given a particularly raw deal, only capable of emotions of righteous anger or tearful forgiveness. Similarly, the DEA agents seem plucked straight from the Hollywood rulebook, although Fishburne, Cooper and Peña perform admirably despite the cliched material.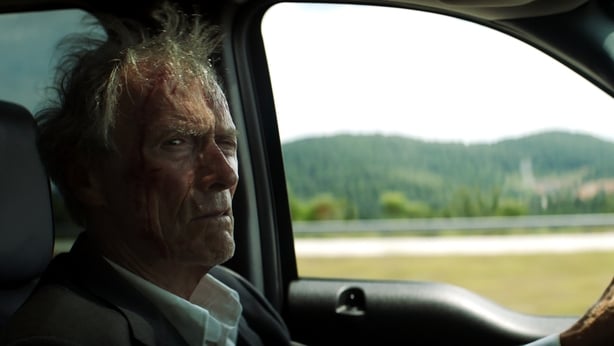 The Mule frequently tests the audience's suspension of disbelief. Earl partakes in not one, but two threesomes with young women, which seems like an odd choice for the director to make. In spite of its obvious drawbacks, Eastwood is so captivating and the storytelling so accomplished, that the film retains your attention throughout.
It is particularly poignant when exploring a man's remorse at how he has lived his life and his attempts to right his wrongs, which seems to be a very personal subject to the filmmaker.
We need your consent to load this YouTube contentWe use YouTube to manage extra content that can set cookies on your device and collect data about your activity. Please review their details and accept them to load the content.Manage Preferences