Issues of racism, police brutality and taking a knee are at the forefront of Monsters and Men, as we gain insight into the lives of three men from the same neighbourhood on journeys to reckon with the injustices and inequalities they face on a daily basis.
The film begins on a very strong note, with police officer Dennis (John David Washington) pulled over by the cops while driving in his civilian clothes, for absolutely no reason other than the colour of his skin, something that happens to him routinely as he goes about his daily life.
Director Green adeptly shifts the tone of the scene from light-hearted to sober and back again, but the overarching sense that something bad is about to happen lingers.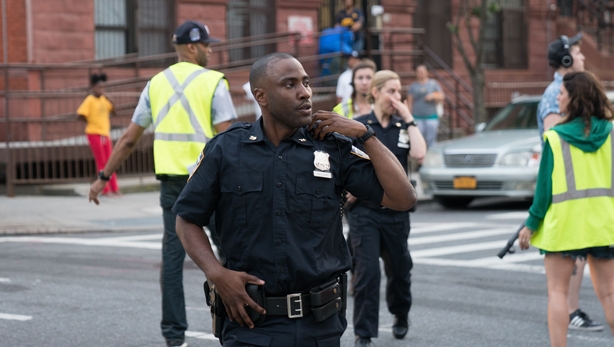 The focus of the film changes from one character to the next, and their paths never directly cross, though each are differently impacted by the shooting of a black man by the police.
Washington's character battles with his loyalty to his fellow officers and the change he would like to see within the force, fielding questions from family members and friends about the shooting and the regularity of similar incidents.
Anthony Ramos plays Manny, a man who films the shooting on his phone and is targeted by police officers who want to keep him quiet. He must choose whether to stand up and raise awareness about the injustice, or keep out of it because it could make his own life, and his family's, more difficult.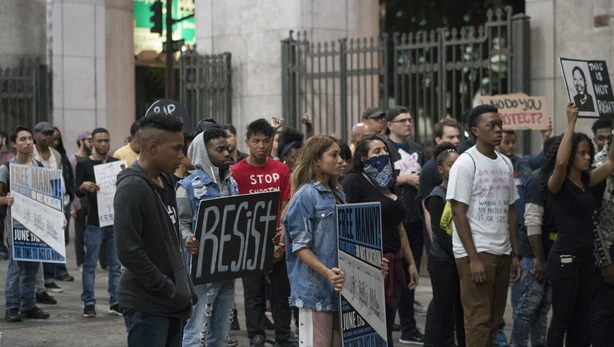 Our final protagonist is up and coming baseball player Zyrick (Kelvin Harrison Jr.) who, after being randomly searched walking home from practice one evening in the wake of the shooting, gets involved in local protests, to the fear of his father who worries that his son is putting himself and his future in danger by fighting for what he believes in.
The structure of the film in how it shifts from one protagonist to the next works well, but the script could be better and we only see glimmers of real insight into what the characters are really thinking.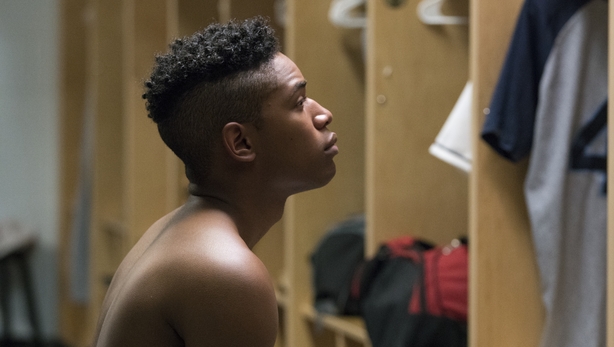 Washington gives a stand-out performance and is magnetic on screen, and the film would have been stronger to focus more on his story.
Though some might not enjoy the inconclusive and abrupt ending, it serves to show that there are no bows with which to tie these issues up with; there are no answers to these problems yet. It would almost do the characters, and the people living their stories in real life, a disservice to neatly draw a line under what happens and have it all resolved by the time the credits roll.
It has flaws, but with a few tweaks it could've been something really special. The message hits home and it will reignite a conversation that needs to continue until change comes.
We need your consent to load this YouTube contentWe use YouTube to manage extra content that can set cookies on your device and collect data about your activity. Please review their details and accept them to load the content.Manage Preferences