The truly remarkable thing about this film is that it's based on a true story.
New Yorker Mark Hogancamp was the victim of a savage hate crime, when he was attacked and severely beaten by a gang of thugs. Naturally, it left a lot of emotional scars and he was left traumatized by the incident, which wiped out almost all of his memory.
As a form of therapy, Hogancamp creates an imaginary Belgian town called Marwen, populated by dolls and set during World War Two. Amongst the dolls is his alter ego, an American fighter pilot, while the town's population consists of women - all strong characters inspired by real-life acquaintances of Hogancamp - who combine to repel a variety of attacks by Nazis.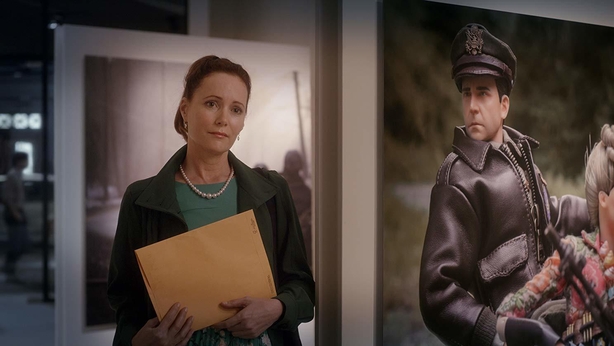 Hogancamp sets up various scenes and takes photographs, which will ultimately be source material for an exhibition. He's literally using his therapy to create art.
Steve Carell - whose move from comedy to drama has been pretty seamless – plays Hogancamp, and the casting is perfect, as Carell puts in yet another impressive turn as a damaged and vulnerable, but quietly determined, victim.
Director Robert Zemeckis also deserves much credit for the film's remarkable technical qualities. During the opening scene it's difficult to tell whether action or real-life figures are involved. Indeed, Welcome to Marwen is almost an homage to his previous work in this field, and his legendary Back to the Future gets a couple of nods here.
Welcome to Marwen is a truly unique and inspiring story that doesn't take the easy route of painting Hogancamp in some saintly manner. It's also got quite a strong Marmite factor.
I can see people disliking it intensely, as it's quite an eccentric flick and occasionally uncomfortable. But in these times of banal artistic conformity, Welcome to Marwen's singularity should be embraced.
We need your consent to load this YouTube contentWe use YouTube to manage extra content that can set cookies on your device and collect data about your activity. Please review their details and accept them to load the content.Manage Preferences