14-year-old Joe watches his parents' marriage teeter nervously in the town of Great Falls, Montana where the family are blow-ins and wild fires are blowing hot.
Joe is the sensitive young kid who is slow to make friends in Great Falls to where his parents have moved from Idaho. The year is 1960, Joe's Dad, Jerry, is a personable, winning man, something of a hotshot golfer who teaches the game to local men in this nondescript town nestling below the Rocky Mountains. He also works as the groundskeeper but it is not a big salary.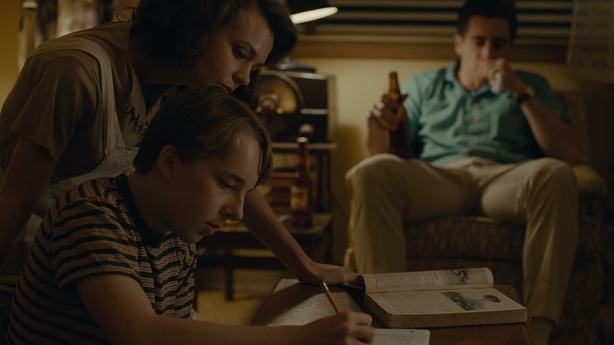 Mom Jean (Carey Mulligan) is a trained teacher whom Jerry has asked to stay at home to mind Joe and Jean is happy enough to be the compliant housewife. Then one day out of the blue, Jerry loses his job as he is deemed to be too informal and overly-friendly with the patrons.
The mood darkens and appears to darken even further when the stubborn breadwinner declines the offer of his job back - Joe gets the job of telling his father that the sacking was an unfortunate mistake. The kid now has to live with uncertainty about what his father will do to earn the crust. He himself gets a job as a photographer's assistant, while mom teaches swimming.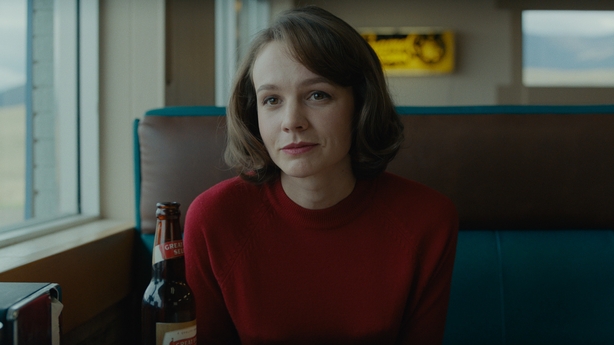 Meanwhile, fires are raging in the forests above the town and Jerry decides on an impulse to join a team embarking on the dangerous work of digging trenches to make fire breaks. His decision causes further discord between himself and Jean, who feels neglected, left on her own.
She finds herself on an erring path and develops some of that restlessness reminiscent of the tormented Blanche DuBois in Tennessee Williams' classic play, A Streetcar Named Desire.
We see the whole scenario essentially through Joe's eyes in the compelling film which is directed at a sensible pace by Paul Dano in his directorial debut.
Dano's frequent on-screen collaborator Zoe Kazan co-wrote the screenplay with the director, and they have fabricated a strong closing scene which does not feature in the original and indeed superb 158-page Richard Ford novel on which the movie is based.
Paddy Kehoe
We need your consent to load this YouTube contentWe use YouTube to manage extra content that can set cookies on your device and collect data about your activity. Please review their details and accept them to load the content.Manage Preferences