Shot, directed and edited by Khalik Allah, Black Mother is a beguiling, poetic meditation on a group of Jamaicans and their lives of poverty and hardship, though there are lots of smiles.
"We ran them away in the sixties and they come back to cut our throats now," a man says on the soundtrack to Black Mother, speaking about the Chinese families who run the multi-purpose stores in Jamaica. He argues they are selling contaminated soft drinks to people who, he says, should be drinking natural fruit juice.
The man is one of many speakers heard on the soundtrack to Black Mother which knits together a seamless narrative of disparate voices, whose message, with the exception of the latter curmudgeon, is not xenophobic at all. Most of the voices we hear, on what could equally work as an audio wild-track, are well-meant, even innocent. They cite the healing power of God and the Gospels. We hear much from the elderly William Pierce, a frail man who could be 90, and the footage of whose funeral forms the coda to this beautifully expressive film.
"God is our refuge and strength," says William, who walks with difficulty, with the aid of walking stick and Bible, a man whose constant refrain draws on Matthew's Gospel. "Earth's loss is Heaven's gain" says the minister or church leader presiding at the funeral service of William whom he describes as a historian, 'an avid reader' never seen without his newspaper.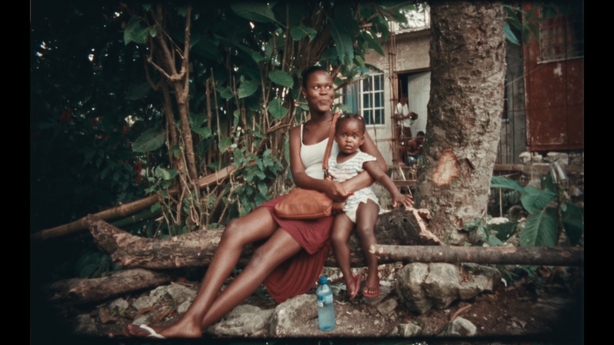 Director Khalik Allah allows only a small tincture of historical facts about the colonial past, we don't get bogged down in that and Rastafarianism and Revivalism are merely part of the local colour. Marcus Garvey gets a mention, Bob Marley isn't cited by anyone. It's more of a contemporary report, we meet the prostitutes on their beat and hear the cajoling customer on the phone looking for an "all-inclusive" for 2,000 Jamaican dollars.
We need your consent to load this YouTube contentWe use YouTube to manage extra content that can set cookies on your device and collect data about your activity. Please review their details and accept them to load the content.Manage Preferences
Jamaican womanhood, the eternal Jamaican feminine, is honoured by one male speaker, "always laughing and smiling, real mother woman." The ideal of her kind goes to bed early and gets up early, and has grown up in the country. There she would have fed on yams and coconuts, so she is "stronger and healthier than the ones who go to the Burger King and the KFC." Otherwise, local produce is extolled, mangos, papayas and 'weed' which "elevates the brain to the highest dimension."
A true poet of cinema, Khalik Allah gained remarkable access to the characters, chancers, and misfits of Montego Bay and elsewhere in Jamaica for this remarkable film. He has woven in wonderful shots of elemental water, water flowing down old stone steps, pouring in a slick waterfall, or meandering between green banks. In sum, a brilliant documentary that hooks you in on its line. Opens exclusively at the IFI on Friday.