2018's Halloween is the perfect companion piece to John Carpenter's 1978 classic, with a boundary-pushing script offering fans something truly cutting.
From the recognisable opening title, to subtle scene-setting nostalgia, it is clear director David Gordon Green, as well as his co-writers Danny McBride and Jeff Fradley, appreciate what made the original a masterpiece.
We need your consent to load this Facebook contentWe use Facebook to manage extra content that can set cookies on your device and collect data about your activity. Please review their details and accept them to load the content.Manage Preferences
Set 40 years after the Oct. 31 murder spree, this follow-up makes a shrewd call to press delete on the string of post-1978 sequels.
After Michael (played again by the original's boogeyman Nick Castle) escapes while being transferred to another asylum, he heads to Haddonfield on the hunt for his old nemesis - and let's just say he's still handy with a knife.
Returning to the role that launched her career at 19, Jamie Lee Curtis is far from playing the naïve Laurie Strode that we remember. Now suffering from PTSD, Laurie has spent every waking moment booby-trapping her house and using mannequins for target practice in the hopes of one day confronting her masked attacker.
Curtis is fantastic as a woman ready to seek revenge for the paranoia and isolation that cost her the custody of her now-adult daughter (Judy Greer), and are the cause of her estrangement from her teenage granddaughter (Andi Matichak).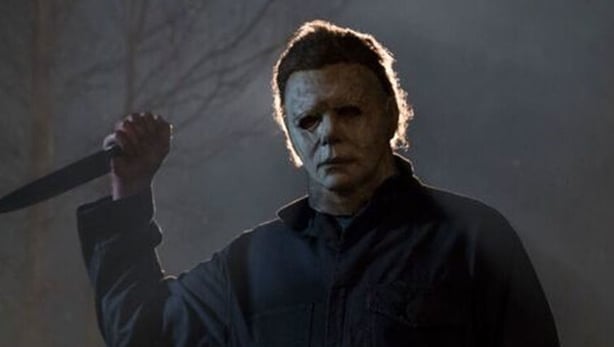 The real effectiveness of this Halloween doesn't come from the jump-scares, but from the handling of Laurie's trauma and the film's exploration of empowerment across three generations of women.
The writing trio pay tribute to Carpenter's glory days with an impressive body count and make particularly slick use of visual references to the cult favourite - unfortunate babysitters, a girl gazing out her classroom window, ominous closets with slatted doors, and a dollhouse of the original house.
The music is also on a par with that iconic synth score - John and son Cody Carpenter adding much unease to proceedings.
Halloween gives viewers a version for a modern era that is surprisingly emotional. In fact, it will leave you with chills.
We need your consent to load this YouTube contentWe use YouTube to manage extra content that can set cookies on your device and collect data about your activity. Please review their details and accept them to load the content.Manage Preferences