Columbus uses wonderfully inventive cinematography to tell a tale of dysfunction and self-improvement in the eponymous city of Ohio.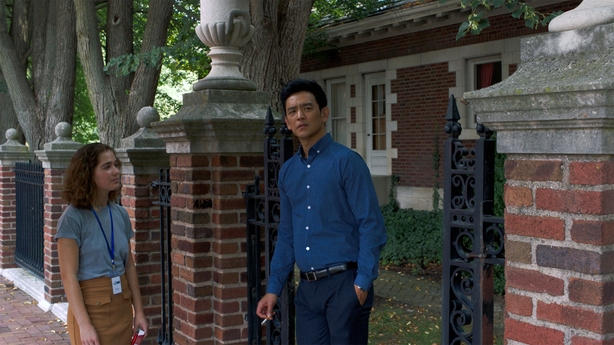 There is an air of Robert Altman's Short Cuts, of Lost in Translation and indeed Richard Linklater's Before Triolgy about Columbus, a fine debut feature from the Japanese video essayist Kogonada.
The screenplay feels like an adapted novella, with its well-turned, smart dialogue, and its riffs on the Modernist architecture that can be famously seen at various points in the city. The young Korean translator Jin (John Cho) is in Columbus because his father, an esteemed Professor of Architecture is in a coma in a local hospital. The lecture which the academic had intended to give has been cancelled, the son has flown from Korea to be at his bedside.
Relations between son and father are not good, it seems, and they haven't spoken for a year. We learn this when Jin accidentally meets outgoing young librarian, Casey (Haley Lu Richardson) who had been hoping to attend the lecture. The unlikely pair confide a bit, slowly but surely, they endlessly smoke and tease information about their somewhat dysfunctional yet oddly functioning family lives. There is a sense of counterweight or counterbalance about two contrasting lives and the chord struck.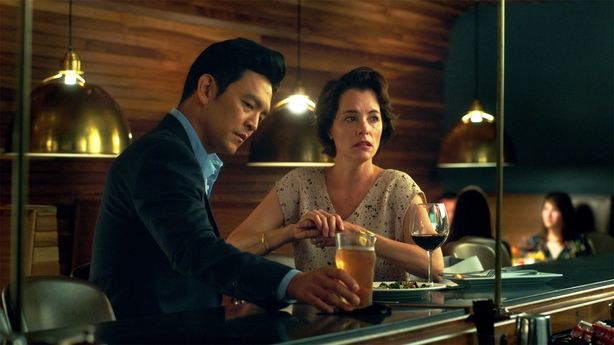 The pair satisfy their growing curiosity about each other through their questions and responses on visits to key architectural masterpieces in a curiously deserted Columbus. If there were so few people walking the streets in real life, you might indeed consider visiting the city of architectural splendour after watching this film (how did they get rid of all the locals?)
Casey is working as a librarian and living with her mother, and she is something of an 'archictecture nerd' as Jin indeed teasingly tells her. The question of her studying architecture and improving her life becomes the nub of the film. However the fulfillment of such an aspiration is complicated and to tell why is to spoil.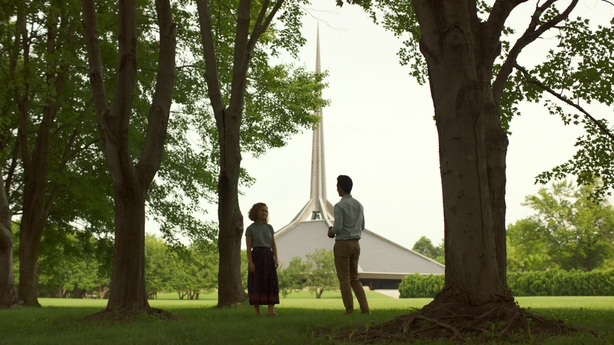 Columbus is in sum a compelling indie slice of life that does not try to manipulate you with cellos or violins, but rather employs plenty of that valuable thing, silence. So, take for granted that minimalist but attractive score and fit yourself in to Kogonada's marvelous sense of pacing.
Everything is slowed down, people idle through and around rooms or walk back and forth as they do in life and we follow their every move with intense curiosity because the acting and direction all round is supreme. Parker Posey plays Eleanor, the architecture professor's lover with real style. Rory Culkin plays the boyfriend with whom Casey is having a desultory relationship that appears to be going nowhere fast. Recommended. At the IFI from Friday.
We need your consent to load this YouTube contentWe use YouTube to manage extra content that can set cookies on your device and collect data about your activity. Please review their details and accept them to load the content.Manage Preferences