In a Hollywood apartment or back office, you really hope someone is right this minute pounding the keys writing the perfect script for Kevin Hart and Tiffany Haddish. A comedy-drama about a thirtysomething couple trying to start a family maybe? A rom-com about two clockwatchers in going-nowhere jobs? Two suggestions, the possibilities are endless.
Fact is, when it comes to chemistry, Hart and Haddish have more together than a Salter Science set under the Christmas tree back in the day. But Night School turns out to be a lesson in the razor-sharp delivery of blunt material.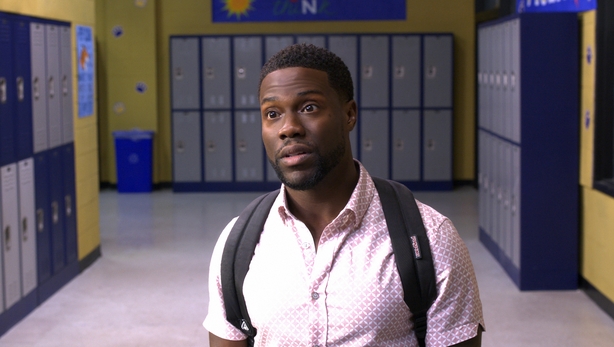 Hart plays Teddy, arguably Atlanta's greatest chancer - and best salesman. When the status-obsessed Teddy manages to blow up the barbecue store where he's Employee of the Century, he's offered the chance of a way back to bling, providing he sits exams and gets his high school diploma.
Enter Haddish as no-nonsense teacher Carrie. She takes Teddy into her class of misfits and then rumbles every scheme he tries to put into operation to avoid doing the work. Complicating matters for the "loudmouth hustler" is the fact that the principal (Taran Killam) is Teddy's old nemesis from his teenage years. You won't be surprised to hear there's a montage.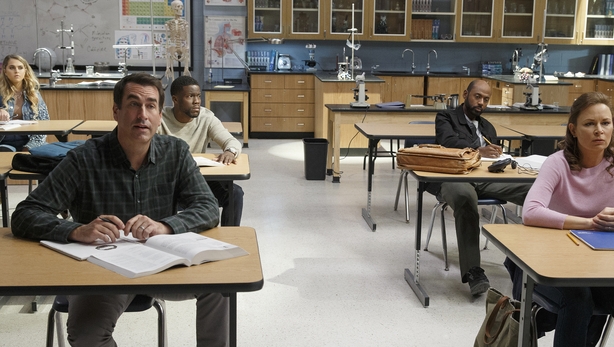 It would be a bad day on this earth when you can't find something to smile about in a film starring Hart and Haddish, and Night School does have a few moments as they trade barbs amidst the books. But this mix of sentiment, slapstick and sauce from Girls Trip director Malcolm D Lee often feels confused - we weren't expecting The Breakfast Club or Stand and Deliver, but it's no Back to School or Old School, either - and Haddish isn't in enough scenes.
For 13-year-olds on a half day or - gasp! - the mitch from sports, Night School will give them some laughs and ideas for getting one over on The Man. For the rest of us, it's a case of 'must try harder'.
We need your consent to load this YouTube contentWe use YouTube to manage extra content that can set cookies on your device and collect data about your activity. Please review their details and accept them to load the content.Manage Preferences