It has all the appearances of being a family Halloween dream, but director Eli Roth fails to keep The House with a Clock in Its Walls ticking over.
The film tells the story of Lewis, a 10-year-old who goes to live with an uncle he has never met before (Jack Black). The uncle happens to be a warlock and is trying to track down a mysterious magical clock that is on course to turn back the sands of time to ensure human beings never come into existence.
I can buy into the general premise, but the execution lost me completely, and it doesn't come anywhere close to the classics of the genre it is trying to emulate.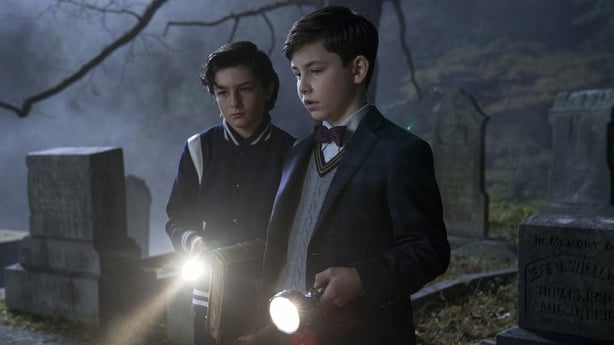 The way in which the story unfolds is sloppy and there is a definite sense of going through the motions. It has no heart and little substance.
These kinds of adventures thrive on the ability to surprise your audience, or allow them to marvel at the magic in the world of the story, but there just isn't enough originality or wonder here to do either of those things.
Subtlety isn't a thing that concerns Roth; I mean, who needs subtle foreboding when you can just have your characters give you precise directions about where the story is about to take you? Such a road map is laid out that you could save yourself the time of sitting through the film and just meet the characters at the end.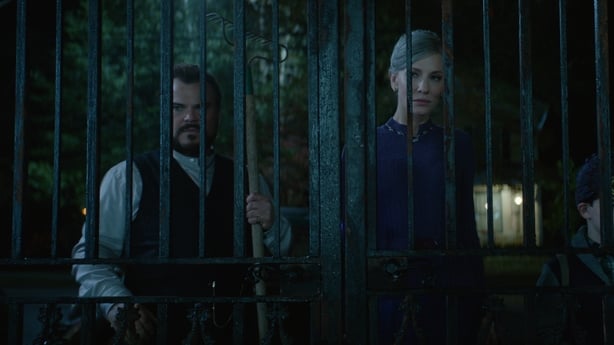 Jack Black does some mighty fine overacting as he takes on yet another version of himself on the big screen, while Daddy's Home star Owen Vaccaro is so annoying in the lead role it is impossible to care what happens to him.
Even a witchy Cate Blanchett can't elevate things and you'll leave the cinema wondering why she signed on for this in the first place.
Films like this can be forgiven when they make you laugh, feel something, or have enough action and drama that they draw you in, but redemption never comes for The House with a Clock in Its Walls.