Sinead O'Shea's gripping film, five years in the making, is so engrossed in the nuances and shadings of the life of one Derry family that there is leeway to make your own mind up. At the very least the viewer can see that all is not well in the North, 20 years after the signing of the Good Friday agreement.
The O'Donnells live in a part of Derry where policing is done by what might be described as local arrangement. We learn from the mother, Majella O'Donnell, how her son Philly was accused of drug dealing some six years ago. His father, Philly snr was in prison, she was given a choice – either bring him to be shot in both knees or he might end up in a wheelchair after a more severe punishment. Instructed to keep away from Derry after the shooting, Philly jnr is banished to Belfast where he lives for a spell in a flat.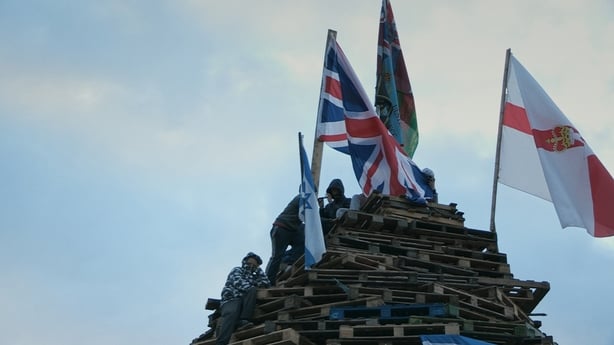 O'Shea secured remarkable access, and to maintain a relationship of trust with one embattled family through five years was not easy. Indeed late in the film, the O'Donnells are wary of any more visits. Contact resumes however. Philly snr has been released from prison, the youngest son Kevin-Barry is 16, and he has far less of that demonstrative boyishness we know him for in earlier sequences. When we met him first he is 11 years of age, the film spans five years.
Yet the boy is still deeply engaged in the tense, claustrophobic atmosphere in which he and his close-knit family have lived for two decades. This is the post-1998 dispensation where the 32-County Sovereignty movement is categorised as a foreign terrorist organisation by the US government since 2001.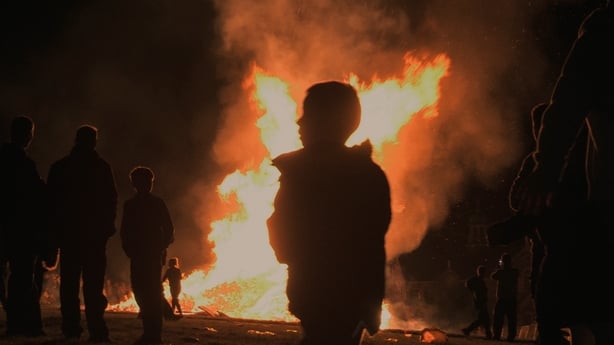 Hugh Brady is the former paramilitary, now community worker who acted as mediator between the O'Donnells and those who ordered Philly's shooting. Brady, who operates out of the Rosemount Resource Centre, has conducted mediations on behalf of family members whose behaviour is judged to be a threat to the community.  "Nobody will be critical of the paramilitary gangs because they are doing what the police are supposed to be doing,'' he says. In the throes of treatment for lung cancer, Brady works away with the same level of commitment, still interested in the O'Donnells and Philly jnr's uncertain fate.
One night, he leads the film-maker to meet a paramilitary group who have insisted that they are not to be identified. It doesn't come to much, but the film-maker meets a balaclava-wearing paramilitary in a later encounter.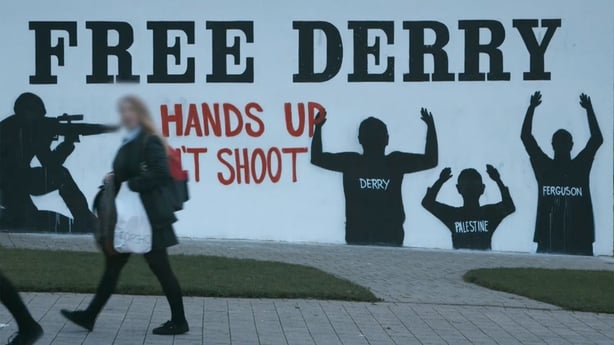 O'Shea believes, as she reveals in notes for the film, that conflict is addictive. "I think some people have become accustomed to drama, pain and unpredictability, and I sense that somehow they unconsciously allow situations to arise which recreate these feelings. And so you have tiny misunderstandings escalating into shootings and feuds, which themselves leave wounds that need the right care."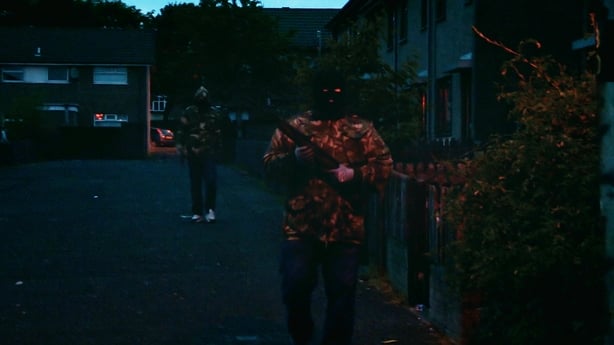 It is interesting in light of this observation to note that the suicide rate in Northern Ireland has doubled since the Good Friday Agreement and more people have died by suicide than were killed during the Troubles over the same period of time.
A Mother Brings Her Son to Be Shot is a film that deserves to be seen, because it charts a conflict which in some sense has mutated and which many would wish to ignore.
We need your consent to load this YouTube contentWe use YouTube to manage extra content that can set cookies on your device and collect data about your activity. Please review their details and accept them to load the content.Manage Preferences