Luis and the Aliens from sibling filmmaking duo Christoph and Wolfgang Lauenstein is a strangely flat, uninspired animated comedy.
Almost thirty years since they won an Oscar for their animated short Balance, the twin brothers make their feature film debut. It is well-paced and exuberantly coloured but distinctly lacklustre in the script and emotional heft departments.
Our protagonist is 12-year-old Luis (Callum Moloney). He gets grief from the school bullies, doesn't know how to talk to his crush and is basically raising himself as his mother died and his father Armin (Dermot Magennis) is shamefully negligent.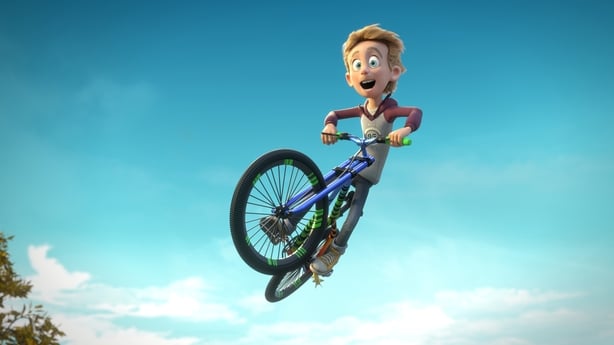 Instead of caring for his only son, "Ufologist" Armin spends his nights scanning the sky through a ginormous telescope in their roof, desperate to track down aliens he saw when he was a kid.
As he sleeps through the day, Luis cooks, cleans and attempts to put some order on their house. In one particularly poignant scene, the young boy bakes himself a birthday cake while his father has clearly forgotten there is an occasion to celebrate.
Their lives are turned upside down when three aliens called Mog and Nag and Wabo - self-described as "woopies" - crash-land right beside Luis's house.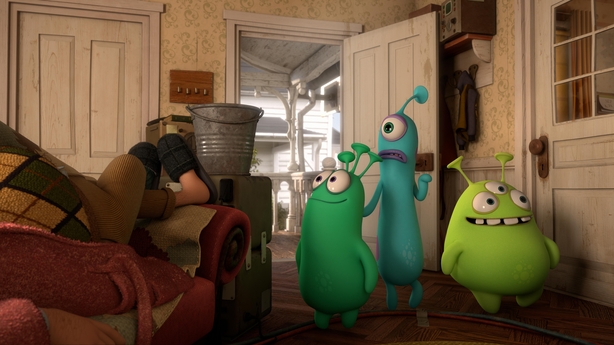 Further complications arise when the headmaster of Luis's school and the wicked Ms Diekendaker (Lea Thompson) from Family Services land over to investigate whether Armin is providing a suitable home for his son.
The stakes are high as Luis and his newfound alien pals scramble to trick them and prevent the boy from being sent to boarding school.
While Luis and the Aliens may be sufficiently entertaining for very young kids - mainly down to the silly and cheerful aliens - parents will find little to love. The central message of the importance of family is a well-worn path that has been explored more meaningfully countless times before.
We need your consent to load this YouTube contentWe use YouTube to manage extra content that can set cookies on your device and collect data about your activity. Please review their details and accept them to load the content.Manage Preferences