The suburban black comedy Under the Tree (Undir Trénu) trundles along for quite some time for all the world like a 1970s British sitcom. But in its own time it turns very Scandi-dark indeed, noir as black Icelandic lava.
The evidence that thirty-something Atli (Steinþór Hróar Steinþórsson) has cheated on his wife Agnes (Lára Jóhanna Jónsdóttir) comes to light in incontestably embarrassing circumstances when she catches him reviewing some sultry footage on his computer late at night.
Did the playing away pre-date their own romance, as seems to be suggested by Atli later on in the movie? The question is left hanging. If that is the case, then it's hardly cheating technically but the tape was not erased which is suspicious and upsetting. Whatever the case, Agnes is deeply hurt and throws Atli out of the apartment.
Thus in one fell swoop, he is separated from both his wife and their kindergarten-attending daughter Asa. A custody battle begins to simmer, while Atli moves in with his parents, Inga (Edda Björgvinsdóttir) and Baldwin (Sigurður Sigurjónsson.)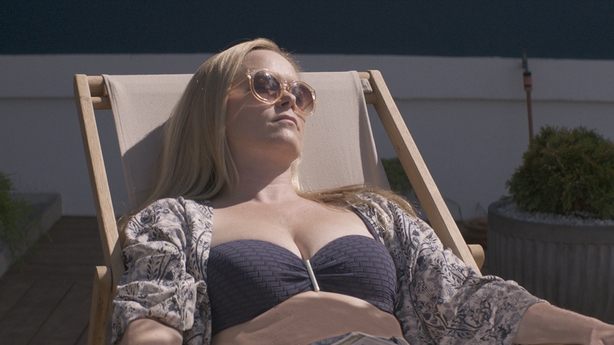 Inga and Baldwin have their own problems which seem relatively superficial by comparison - their neighbours directly next door are complaining that their tree has grown too much and is overhanging their porch and leaving it in shade. Soon other dark forces begin to creep in this tit-for-tat neighbourly squabble. A cat goes missing, and a rather twisted revenge involves a pet dog, although we are assured in the end credits that no animals were harmed. We learn too as the movie progresses that the seemingly superficial tensions involving the overhanging tree are a kind of distraction from murkier facts, chiefly the mysterious absence of Atli's brother Uggi from the family scene.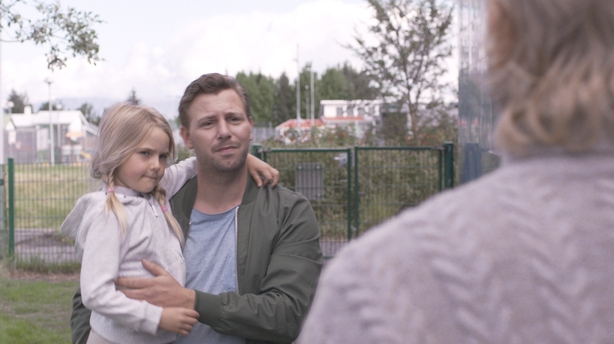 Director Sigurðsson turns the screws as far as he can in this blackly absurdist tour de force, with a mostly smart and original screenplay. Under the Tree is an engaging, if somewhat disturbing film, which was nominated for Best Film at the Venice Film Festival last year. It won the Best Director, Comedy Features gong in Austin and the Best Film award at Denver and it screened at the Audi Dublin International Film Festival earlier this year. Approach with caution, if you are a dog lover, as one scene may make you want to look well away. In Icelandic with English subtitles.
We need your consent to load this YouTube contentWe use YouTube to manage extra content that can set cookies on your device and collect data about your activity. Please review their details and accept them to load the content.Manage Preferences