Donal Foreman's film about his father is a poetic, Godard-like exploration of his fragmented relationship with his father, the American photographer and documentary-maker Arthur MacCaig.
Foreman boldly eschews any attempt at a chronological A to B-style film, perhaps for the very reason that the story he wishes to tell is not one that involves an A-to-B type of relationship. Father and son had contact, but it was intermittent, as his father lived in Paris, while covering the Northern Troubles and indeed the ensuing Peace Process. Meanwhile, Donal lived with his mother in Dublin.
MacCaig grew up in a working-class area of New Jersey, directly across from Manhattan Island. He trained as a film-maker in Paris, where he later edited the footage which he shot in Northern Ireland. He also brought his camera to the Basque country of Northern Spain and to Latin America, although such locations are not part of this intrinsically Irish story.
MacCaig earned a living, though not a lucrative one, working for French television. He made a number of highly-regarded documentary films, based on visits to deprived areas of Belfast and Derry at the height of the sectarian conflict. He was relieved to record too an end to strife, as evidenced by the one interview with the film-maker, conducted in French, in which he comes across as a soft-spoken, thoughtful individual.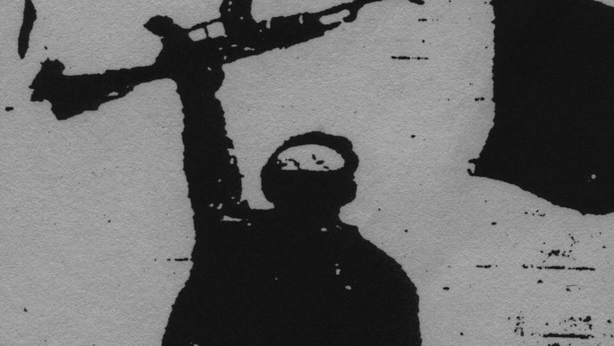 Meanwhile, from his Paris base, he wrote affectionate letters to Donal's mother in Dublin which always mentioned  'the baba', letters which are read in voice-over by an actor in the film, representing MacCaig. He subsequently married in Paris and the film touches delicately on this matter.
We need your consent to load this YouTube contentWe use YouTube to manage extra content that can set cookies on your device and collect data about your activity. Please review their details and accept them to load the content.Manage Preferences
Letters form the backbone to what might be called an epistolary film, though that would be to leave out the vast amount of footage, drawn from photographs and footage and of McCaig's himself in the North, fraternising in pubs and clubs, boldly going where most film-makers did not seem to go (he was something of a fellow traveller with the Republican cause.) There is also material from he USA and in Paris, with illuminating images also drawn from a vast trove of photographs, carefully chosen to chime with Donal Foreman's narration. Nothing is employed just to keep the story going, there is all the time a fluid, unerring line held tautly.
Avoiding the mawkish and sentimental, The Image You Missed is a highly-skilled work of art, with a reflective, uncompromising approach to biography. At the conclusion, the father figure – who died suddenly on a Paris street following a pulmonary embolism - remains an elusive, mercurial and somehow tormented figure.
We need your consent to load this YouTube contentWe use YouTube to manage extra content that can set cookies on your device and collect data about your activity. Please review their details and accept them to load the content.Manage Preferences
Donal Foreman made the acclaimed film, Out of Here in 2014. Read our interview with the young director here