There are times in the cinema when you realise you're in complete agreement with that old Spinal Tap pearl of wisdom - the one about being jealous of yourself. 
It happens here as Paul Rudd, Evangeline Lilly and co summon the spirits of Saturday morning TV for a catch-your-breath chase movie with the same age-reversing properties as their 2015 charmer. Little wonder indeed.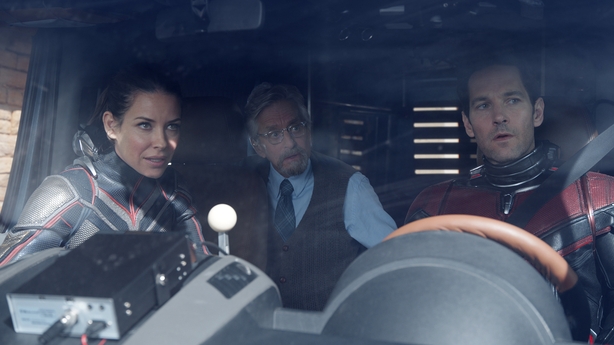 Two years on from the events in Captain America: Civil War, Scott Lang/Ant-Man (Rudd) is under house arrest when he has to break the law (again!) and help out Hope van Dyne/Wasp (Lilly) and physicist father Hank Pym (Douglas) in matters pertaining to "confusing grown-up stuff" aka The Quantum Realm.
And we're off! With a new McGuffin, villain (Hannah John-Kamen) and race against the clock, and the same highfalutin hijinks, humour and heart as last time 'round.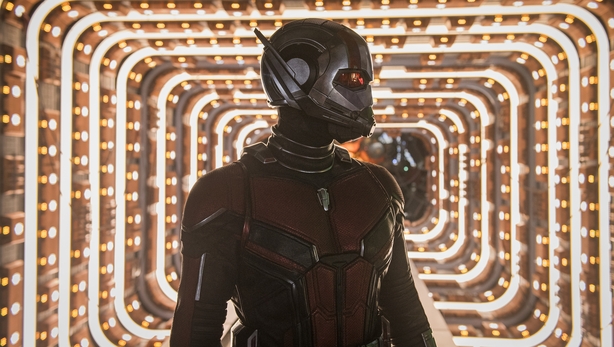 After the doom orgy of Avengers: Infinity War, it really is a tonic to have some fun with Deapool 2 and Rudd's just-as-bold-but-not-as-rude titchular hero.
Lilly's Wasp is a scene-stealer this time with the two Michaels - Peña and Douglas - more in the mix when it comes to mirth and mayhem. If Rudd ends up with another zero on his retainer then everyone else deserves one too.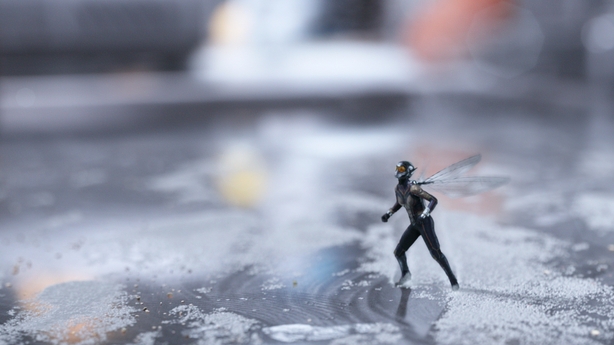 They could've made more of Laurence Fishburne's character, and there can never be too much of Walton Goggins onscreen, but those misses aside, Ant Man and the Wasp is a cool way to send off this long hot summer.  
Stick around for the credits or it'll bug you for months.
We need your consent to load this YouTube contentWe use YouTube to manage extra content that can set cookies on your device and collect data about your activity. Please review their details and accept them to load the content.Manage Preferences