Screenwriter Drew Pearce makes his directorial debut with Hotel Artemis, a solidly enjoyable if a bit scattered action thriller which sees Jodie Foster returning to the big screen for the first time since 2013's sci-fi Elysium.
Hotel Artemis is also set in a dystopian future, with the action taking place in a crime-torn Los Angeles in the not-too-distant year of 2028. A violent riot is spreading across the city sparked by mass protests due to the privatisation of water companies.
While the city falls apart around them, a group of criminals hole up in the Artemis Hotel. Although ramshackle in appearance, with hints of faded grandeur thanks to the stylish Art Deco-tinged interiors, they've paid top dollar to stay at this heavily-fortified, members only establishment.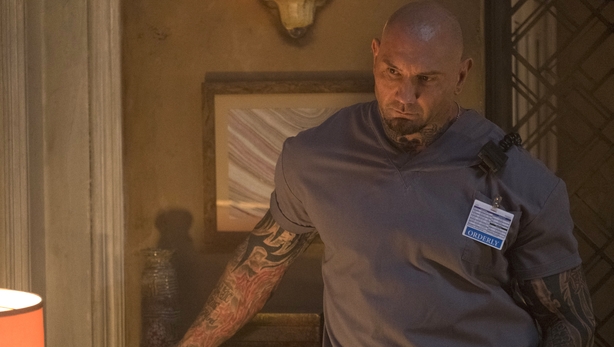 It's actually a black market, super high-tech hospital run by The Nurse (Jodie Foster). She's a formidable force, plagued by demons from her past and drowning her sorrows with whiskey but a dab hand at patching up her patients with the help of some seriously nifty medical equipment, including a 3D organ printer. She runs the operation with an iron grip, along with her supremely loyal orderly/heavy Everest (Dave Bautista).
As the riot rages outside their walls, The Nurse and Everest preside over a busy night in the hotel, treating an array of guests - from a bad ass assassin Nice (Sofia Boutella), to nice guy bank robbers Waikiki (Sterling K. Brown) and his incompetent brother Honolulu (Brian Tyree Henry) and an odious, coked-up arms dealer Acapulco (Charlie Day).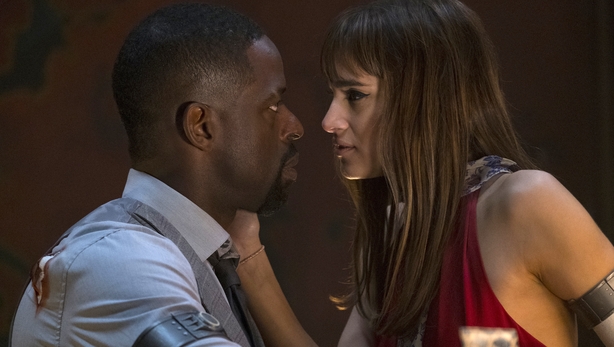 With their hands already full, The Nurse is pushed to the limits by a blast from her past (Jenny Slate) turning up battered on her doorstep, and the arrival of the city's biggest crime boss (Jeff Goldblum), who also happens to be the owner of the hotel.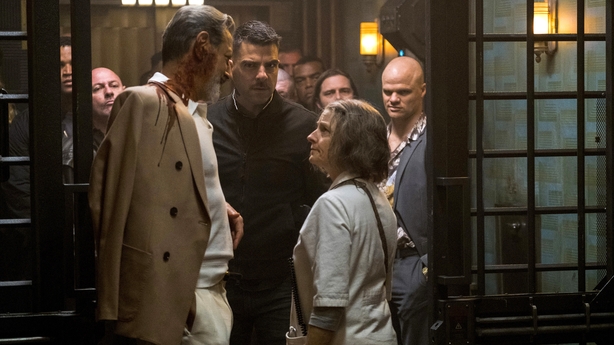 Hotel Artemis is an entertaining and highly stylised if tonally uneven prospect. Visually it's a treat, with particular glee to be found in the slick, technologically advanced medical equipment and fully fleshed out world of the hotel.
The top notch cast go a long way to elevating the somewhat hotchpotch feel to the proceedings, with particular notice going to Jodie Foster's hardened, steely nurse and Sterling K. Browns' unflappable, conflicted thief.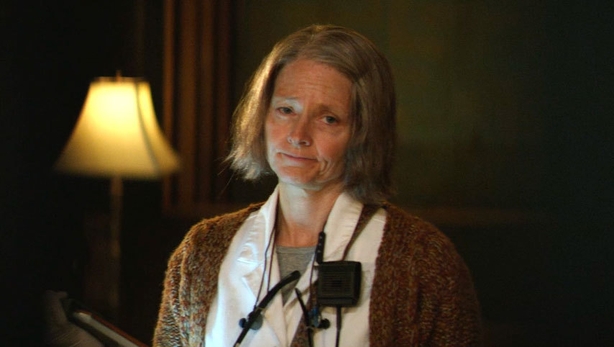 Despite some of the more emotional scenes not landing quite as they're intended, Hotel Artemis is a lot of fun and is a welcome breath of fresh air in a summer of blockbusters.
We need your consent to load this YouTube contentWe use YouTube to manage extra content that can set cookies on your device and collect data about your activity. Please review their details and accept them to load the content.Manage Preferences