This classy horror movie plays with genre cliches and wrong foots the audience at every turn
Spanish filmmaker Sergio Sánchez makes his directorial debut with this lateral take on the haunted house movie. It looks beautiful, boasts a strong young cast, artfully plays with genre clichés and mixes in a fraught family drama amid the terror. Sánchez also makes the daring move of blurring the timeline to wrong foot the audience, a device that may or not pay off in the end.
Watch our interview with Geroge Mackay and Mia Goth
When an ailing mother returns to her childhood home in Maine with her four young children Jack (George MacKay), Jane (Mia Goth), Billy (Charlie Heaton) and Sam (Matthew Stagg) they all have a haunted look about them. They are escaping a terrible past in their native England and are determined to seek a new life in the new world.
However, when the mother passes away, the family dynamic shifts dramatically into the realm of lies and deceit as the children agree to keep her death a secret until Jack turns 21 and inherits the sprawling manor set in the picturesque countryside.
Watch our interview with director Sergio Sánchez
There is a touch of Ian McEwan's The Cement Garden in the set-up but this is a house with secrets of its own; something or someone is lurking in the attic . . .
Rather than play it straight in a dilapidated manor full of looming shadows and shuttered windows, Sánchez sets most of the scares during broad, luminous daylight after he shifts the timeline abruptly six months into the future. Jack is enjoying a blossoming romance with local girl (Anya Taylor-Joy, turning from wide-eyed innocence to mute terror) but an unspoken sense of dread has gripped the siblings as they debate the existence of a presence in their midst.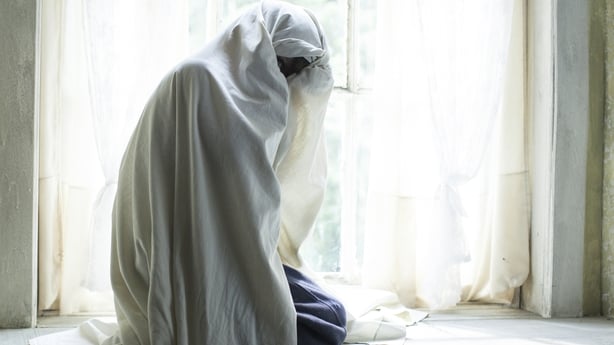 The mounting tension is well handled by Sanchez, who wrote The Impossible and The Orphanage, and the young cast are uniformly good, with Stranger Things star Heaton particularly impressive as he begins to rebel against the tacit connivance of the new family order. MacKay as Jack is a young man on the edge of reason as he struggles to hold together a semblance of sanity and stability, and Stagg handles The Others/The Innocents derived role as the terrified young boy with aplomb.
The ending may leave you feeling cheated but this is a classy slow burn of a movie that subverts the genre with a slow twist of the knife.
Alan Corr @corralan