The Pug Nation will be mobbed up like never before thanks to Patrick, a pedigree chum with screen smarts and charisma galore. The search for the canine Chris Pratt is over, and he looks just as good in a waistcoat.
His big screen buddy, Beattie Edmondson, is no slouch when it comes to the laughs, either. She's in the acclaimed BBC sitcom Josh and is the daughter of Jennifer Saunders and Adrian Edmondson. She also contends that Patrick has given her the opportunity to work with her best male co-star to date, and following his lead (sorry) they get this sweet family comedy over the line - in more ways than one.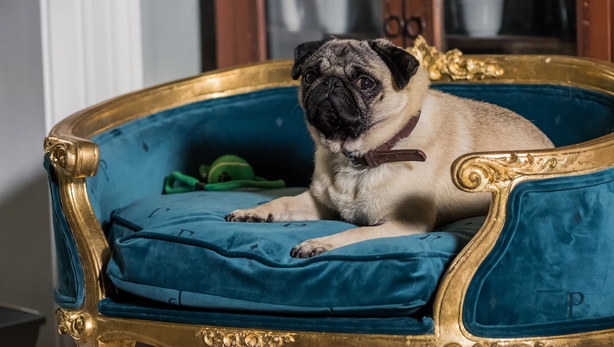 In red phone boxes and rowboats-on-the-river England, teacher Sarah (Edmondson) once again finds herself a resident of Dumpsville, flopping face first on the bed within the first minute of the film. Roughly sixty seconds later, Sarah's grandmother keels over while taking Patrick on his daily walk. (At this point it should be pointed out this is no Marley & Me weepie.)
Hoping for the Fabergé brooch in the will, Sarah is instead bequeathed Patrick, aged nine and "in annoyingly good health". From the outset Sarah warns anyone who'll listen that they're a match made in hell, but can he really make her dog's dinner of a life any worse?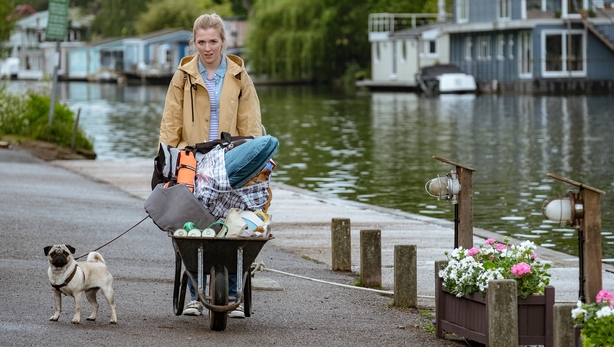 While Turner & Hooch won't have to schooch up and make room at the top table, Patrick is an easy watch and manages to work in a few dog lessons for humans about responsible pet ownership, looking after neighbours and avoiding the hamster wheel of 'compare and despair'.
Treats must be withheld, however, for failing to make use of the supporting cast. Given director and co-writer Fletcher's status as a veteran of Miranda, Absolutely Fabulous (series and film), Blackadder and Only Fools and Horses, you would expect to see the likes of Jennifer Saunders, Bernard Cribbins and Meera Syal really getting in on the fun.
A sequel wouldn't be the worst thing in the world, provided Patrick can get his teeth into a better script...
We need your consent to load this YouTube contentWe use YouTube to manage extra content that can set cookies on your device and collect data about your activity. Please review their details and accept them to load the content.Manage Preferences