Emmet Kirwan's heady pop culture cocktail brings viewers on a pulsating, drug-fuelled ride through the streets of Dublin - but the trip eventually loses its high.
Through an unsteady diet of dance music and hardcore sessions, Kirwan injects a dose of reality to a tale that's close to home. Loosely based on real events, Kirwan's big screen adaptation of his sell-out play centres on two estranged brothers who reconnect over their troubled past. It's awkward, brassy, and just like Dublin's finest characters, it's unapologetically funny.
Somewhere between all the yokes, raves and empty cans, Kirwan brings to life the moving tale of family breakdown and the grim truth of addiction. This isn't an examination of the Dublin drug culture from the outside looking in, it's one from the inside looking out.
On a purely visceral level, Dublin Oldschool is easily the most intoxicating movie out there right now, but as a drama, it isn't as effective.
Kirwan's verbal flair is spiked throughout but it feels as if the filmmakers are divided between presenting the story as a cautionary tale, or as a chemically-induced shindig.
The showy script is more intent on giving us a blow-by-blow presentation of their weekend shenanigans than creating any meaningful plot developments.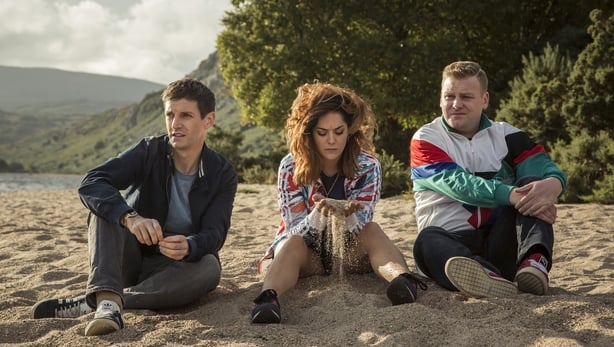 With a relatively modest budget of €1 million, the stage-to-screen production was always going to be an ambitious project, and in some parts it does score well.
The pumping soundtrack and visual panache help to throw movie-goers full speed into the gritty underbelly of a lost generation on misguided adventures.
A no-holds-barred performance from Kirwan as Jason and Ian Lloyd Anderson as his onscreen brother Daniel herald the arrival of a new wave of talent. We won't be going cold turkey from this powerhouse duo anytime soon.
Dublin Oldschool misses a few beats, but it will strike a chord with those who remember the ecstasies of the 90s dance scene, along with those in search of a trendy movie fix.
We need your consent to load this YouTube contentWe use YouTube to manage extra content that can set cookies on your device and collect data about your activity. Please review their details and accept them to load the content.Manage Preferences