Four hugely successful women get a new lease of libido after reading Fifty Shades of Grey. Yup, it's that bad
The debate about decent roles for actresses of a certain age in Hollywood is likely to come to a juddering halt with the release of this gobsmacking half-witted "grey pound" rom com. A stellar cast, including four of the most esteemed actresses of modern cinema (not to mention some pretty high calibre male performers), appear in a movie that was surely cooked up during a script brain-storming session involving too many marketeers and too much Voltarol.
The great Jane Fonda plays Vivian, a vivacious bed-hopping hotel owner (handy); Candice Bergen is Sharon, a fuddy duddy divorced federal judge looking for love or at least lust; an incredibly youthful Mary Steenburgen is Carol, a chef whose sex life with her husband has flickered out; and Diane Keaton gets to dress up and behave like a pensionable Annie Hall as Diane (handy), a fiercely independent widow fending off her daughters' entreaties to move out to Arizona so they can look after her.
All are lifelong pals who congregate in each other's well-appointed houses for a monthly book club. They quaff vats of wine, ignore massive spreads of expensive nibbles, debate the virtues of great novels and discuss the state of their love lives. The likes of Erica Jong's seventies sex confessional Fear of Flying are boring them, as is Moby Dick (a title that was clearly too obvious a target, even for the potty humoured script writers).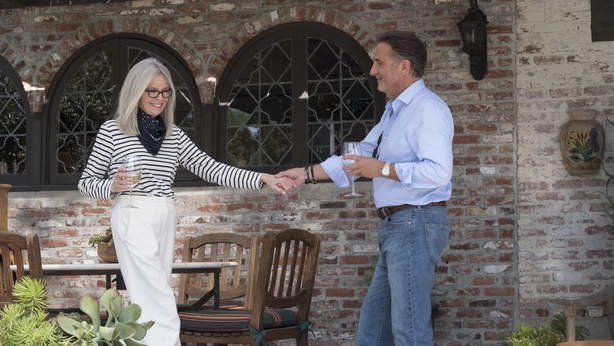 One bright afternoon, Vivian appears with Fifty Shades of Grey, a screed of risible smut that none of them seems to have ever heard of despite its global ubiquity. Cue hot flushes in public, compromising workplace secret reading and, gosh darn it, our frisky foursome get a whole new lease of libido. It's a case of age is just a number so why don't you give me yours?
The Book Club clanks along like a bus full of ripe American tourists heading to Killarney. The stream of deeply unfunny double entendres includes a prolonged and fairly tittersome sight gag involving a Viagra-induced bout of priapism caused by a mickey finn (chortle). The script wouldn't make it as far as a Fox drama for grown-ups and the wink wink smut may actually have been plundered from an ITV sitcom from 1974.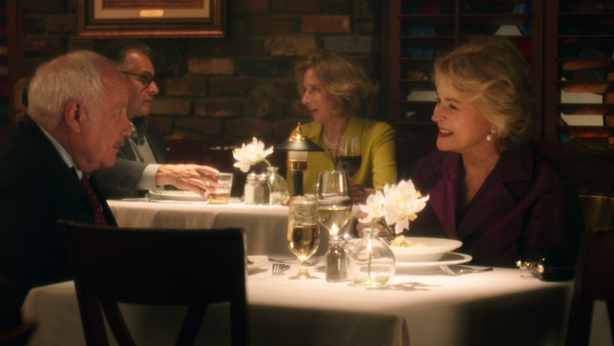 The cast do their damnest to justify their no doubt impressive salaries. Fonda must have been trying to forget her stellar work in the likes of Klute and Coming Home, Steenburgen is as likeable and vulnerable as ever, Keaton is still a natural comedienne, and Bergen has gravitas, despite a scene where she has to extricate herself from a set of Spanks.
However, sorry to say that in this benighted age for Hollywood, it may be the men who fare better here. Andy Garcia is suave and patient as a pilot who sweeps Keaton off her feet, Richard Dreyfuss gamely woos Bergen, and Don Johnson has charisma as a playboy who was left hanging by Vivian some forty years previously.
The Book Club makes for prickingly uncomfortable viewing in places and it is bewilderingly tone deaf. If you're forced into watching this by a well-meaning spouse or a cruel partner who secretly wants to dump you, our advice is to bring a good book and a torch.
Alan Corr @corralan