The follow-up to 2011's Gnomeo & Juliet is packed with fun and charm but it disappoints with a script that feels sloppy and hastily flung together.
The cute story sees lovebirds (voiced by James McAvoy and Emily Blunt), and the rest of their much-loved lawn friends from the first outing shuffling from Stratford-Upon-Avon to a new garden abode in London. Just as everyone is adjusting to their new lives, almost all of the garden trinkets mysteriously disappear. Only Gnomeo and Juliet are left behind to save the day.
The duo call on gnome-finding detective Sherlock Gnomes (Johnny Depp), and his trusty but overlooked partner Dr. Watson, (voiced by Chiwetel Ejiofor) to help track down their loved ones. Together, they follow a series of clues left by super villain Moriarty (Jamie Demetriou), a former pie company mascot.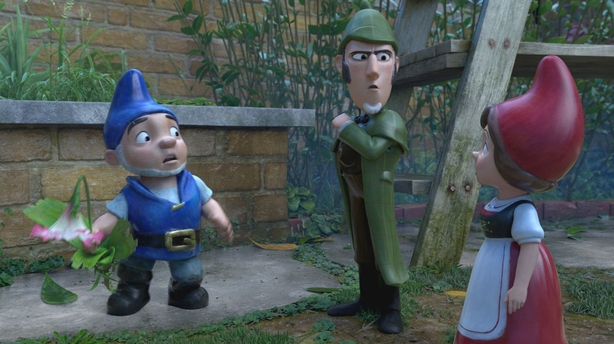 The sequel's strength rests on the impressive art and decent voice cast but they cannot compensate for the uninspired material. While the movie shines at times - it's colourful, beautifully animated and sufficiently fun -the meandering subplots and sporadically funny, pun-fueled dialogue means the mystery quickly wears thin.
Throughout the 86-minute running time the movie succeeds in creating the sort of wacky visual comedy that kids love, but the frantic pacing and endless slapstick barely lifts itself off the drawing board.
The film's visual splendor, toe-tapping musical numbers (Thanks, Elton John!), and a delightful spandex-wearing gnome, will just about keep your little darlings amused, but adults accompanying may struggle to stay clued-in.
Laura Delaney