Talk about an early delivery...
Tully really has no business being released in cinemas in May. Over six months out from awards season, even though Charlize Theron, director Jason Reitman and writer Diablo Cody are also on board as producers? Seriously, who decided now was the time for this big screen bow?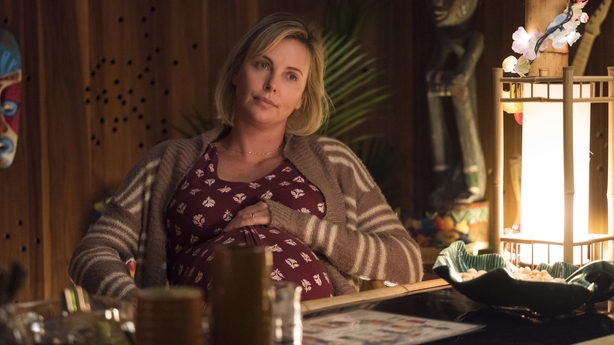 Let's hope voters have long memories, because this gritty and gooey comedy-drama about motherhood - reuniting the Juno team of Reitman and Cody with their Young Adult star Theron - is way too good to be filed under 'what might have been'.
Such wistfulness turns out to be a big part of the story. It's 'thrice the worry' for end-of-her-tether mammy Marlo (Theron) when new baby Mia arrives. With husband Greg (Ron Livingston) away with work a lot of the time, Marlo feels like she's fighting a losing battle when, of course, she's doing a great job of good enough.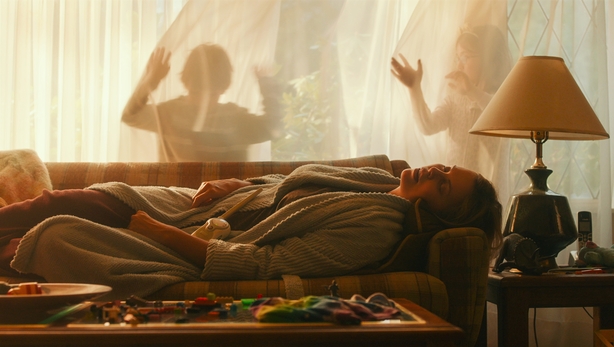 After one particular day-into-night when everything goes wrong, Marlo takes her well-to-do brother up on his offer of a 'Night Nanny' for Mia. Enter Tully (Mackenzie Davis), a whirlwind of energy who appears wise beyond her years and wants nothing more than for Marlo to get a good night's sleep.
Initially wary of the small hours 'intruder', Marlo gradually lets her defences down with Tully and a bond forms where each brings out the best in the other. But what happens when Tully moves on to her next job?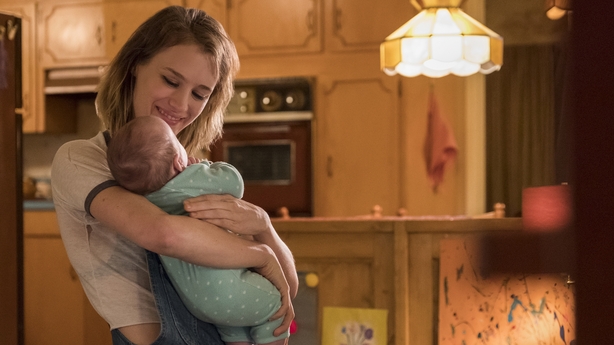 When Ethan Hawke starred in the Chet Baker biopic Born to Be Blue he offered Empire magazine this gem for life: "We all become a lot more interesting when we're failing." Sure enough, that holds true whether you're a brilliant musician or, as is the case here, a browned-off mother. It's a masterful performance from Theron - and as memorable as Monster.
Whether it's simmering rage, self-loathing or grieving about the years gone by - bring your own behavioural bingo card - Theron's work here never feels like anything less than someone you know. But don't go expecting a downer, because there's black comedy aplenty ("My body looks like a relief map for a war-torn country", "The ninth month is tough - I remember I could barely make it to the gym") between the brass tacks. And Mackenzie Davis as Tully is someone you'd love to love.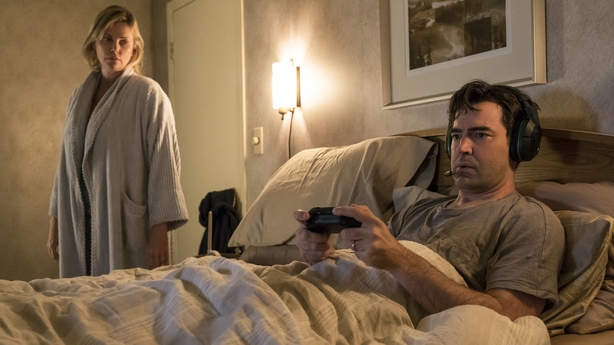 Things stall on occasion, but a treat is always just minutes away. If there's any good in this world, dragged-along viewing companions will resort to rarely displayed gratitude. The surprises won't end there...
Mum's the word.
We need your consent to load this YouTube contentWe use YouTube to manage extra content that can set cookies on your device and collect data about your activity. Please review their details and accept them to load the content.Manage Preferences