Truth: The latest outing from horror masters Blumhouse is devoid of style, scares and suspense. We dare you not to be bored to death.
The supernatural thriller follows a close-knit bunch of friends – Olivia (Lucy Hale), Lucas (Tyler Posey), Markie (Violett Beane), Brad (Hayden Szeto), Penelope (Sophia Ali) and Tyson (Nolan Gerard Funk) – on their final Spring Break to Mexico. Their holiday glow quickly fades when a sadistic game of truth or dare follows them home.
Director Jeff Wadlow's (Kick-Ass 2, Never Back Down) movie premise sounds a lot better in theory than it turns out to be in practice. Though the ridiculous carnage is competently filmed, viewers are left with a setup that plays on all the clichés, but delivers none of the guilty pleasures.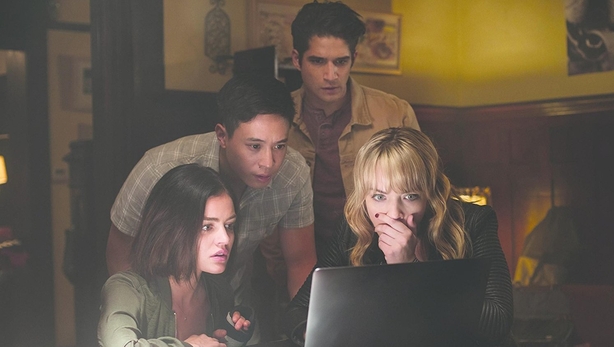 Fans of the genre will find very little to appreciate here.Every cheap-scare trick in the genre is ticked off with the usual teen-horror staples, accompanied by unnecessarily prolonged sequences.
For all its clever notions, the wannabe horror begins to deflate after about 10 minutes. Things just get sillier and sillier until even the silliness is overwhelmed by the vacuous cast who deliver numbingly awful performances.
Truth or Dare feels overwhelmingly redundant for most of its runtime. In fact, it really is almost impressive how bad this is.
Laura Delaney
We need your consent to load this YouTube contentWe use YouTube to manage extra content that can set cookies on your device and collect data about your activity. Please review their details and accept them to load the content.Manage Preferences