Eddie Redmayne won the Best Actor Oscar in 2015 for his portrayal of Professor Stephen Hawking in The Theory of Everything, with co-star Felicity Jones nominated for Best Actress for her performance as Hawking's first wife, Jane. In tribute to the late physicist and cosmologist, here is our review of the film, first published at the time of its release.
The Theory of Everything, James Marsh's biopic about famed astrophysicist Stephen Hawking, could so easily have gone awry - but he has managed to pull together a moving yet not overtly-sentimental look back at his life and loves, which hinges on the incredible performances of the two leading actors.
Eddie Redmayne more than rises to the challenge of playing Hawking in a stunning performance that never falls into mimicry, instead managing to capture the very essence of the scientist's brilliant mind and mischievous sense of humour.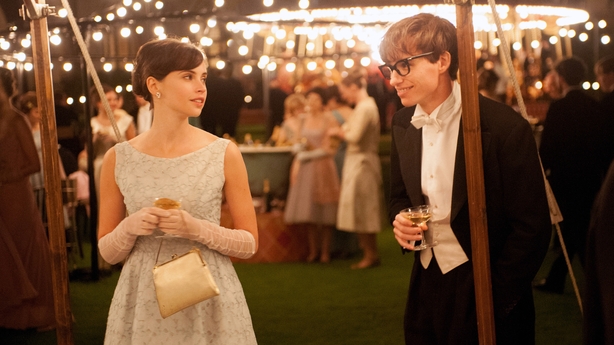 Oscar-winning director Marsh focuses on Hawking's long-term relationship with his first wife Jane, played with aplomb by the charming Felicity Jones. We first meet Hawking as a foppishly handsome Cambridge student, who clocks eyes with the pretty Poetry undergraduate Jane at a party in 1963. Their burgeoning romance is interrupted by Hawking's diagnosis with motor neuron disease, or ALS, aged just 21. His doctor gives him two years to live.
Despite the crushing diagnosis, Jane steadfastly supports Stephen as his condition deteriorates, and through their union he not only survives, but thrives through the years, as he makes breakthroughs in science and reaches dizzying heights of success.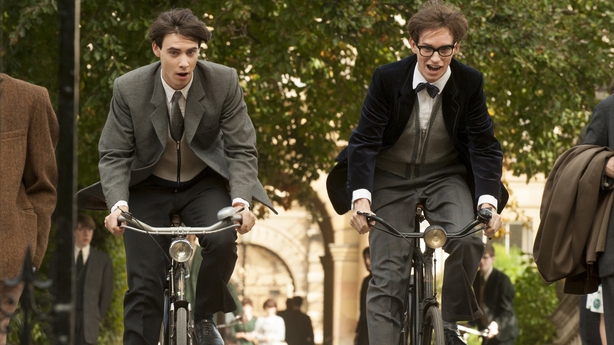 However, this is not a simple love story, and the film doesn't shy away from exploring the couple's relationship weakening over time under the strains of Hawking's worsening condition.
It's undeniably an inspiring story which sheds a light on aspects of Hawking's life which were otherwise largely unknown.
Redmayne has deservedly garnered a lot of Oscars-buzz surrounding his accurate and studied depiction of Hawking which lifts this biopic out of the ordinary and into higher realms. 
We need your consent to load this YouTube contentWe use YouTube to manage extra content that can set cookies on your device and collect data about your activity. Please review their details and accept them to load the content.Manage Preferences