Walk Like a Panther is The Full Monty meets pro wrestling, but this time with leotards, '80s bangers, and a script that's not hot stuff.
Dan Cadan's feature directorial debut has a reasonable enough starting point, but it won't be long until viewers will be begging to give their ringside seats away.
Desperate to rescue their pub from impending bankruptcy, 'The Panthers' a group of 1980s wrestlers in Yorkshire, come out of retirement to try to save their local watering hole.
Between the predictable storyline and lightweight gags, viewers will feel like they're in a lock-in but the booze has long run dry.
The film punches about its weight when it comes to creating an original feel-good drama about stark social issues.
During the movie's promotional tour, Cadan, the man behind Lock, Stock and Two Smoking Barrels, said he hopes the movie draws attention to pub closures across the country.
It could be argued that the boxing theme is a well-thought-out metaphor for fighting for what you believe in and not throwing the towel in, but for many the sentimental message will fall through the ropes.
Walk Like a Panther is far from being a knockout and won't be winning any belts for an original screenplay, but amongst the non-existing gags, there is a lot of heart.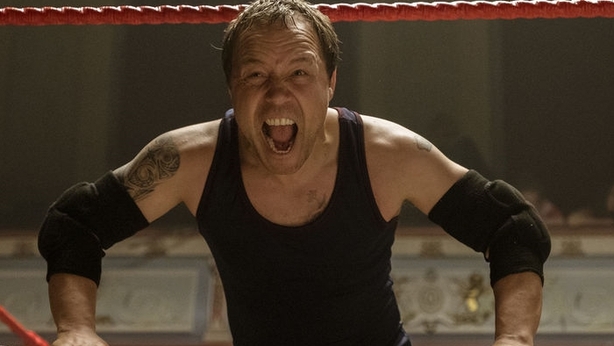 The drama works best when it examines the exploits of these unlikely men but a blow-by-blow account of the father-son dynamic between, Mark (Stephen Graham) and Trevor Bolton (Dave Johns), would have given the story an arc.
Hats (or gloves) off to Cadan for championing the everyday man and bringing social issues to the fore, but his plan to debut the drama as a sitcom, would have scored a better weigh in.
Laura Delaney
We need your consent to load this YouTube contentWe use YouTube to manage extra content that can set cookies on your device and collect data about your activity. Please review their details and accept them to load the content.Manage Preferences