Jennifer Lawrence starring as a prima ballerina turned Russian spy will hook you in, but all of the slick action and espionage doesn't quite equate to a must-see thriller, with Red Sparrow weaker than the sum of its parts.
When we meet Dominika (Lawrence) she is the star of the Russian ballet, but a terrible accident leaves her in need of help to pay for her sick mother's care. Enter her uncle Vanya (Schoenaerts), a high ranking member of a Soviet intelligence agency who sends her to Sparrow School, where she will learn to use her body as a weapon and manipulate people by figuring out their deepest needs.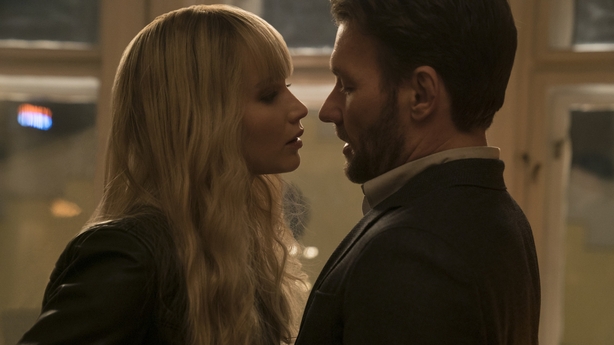 C.I.A. agent Nate Nash (Edgerton) becomes her first mark, but as the film progresses Dominika's allegiances are constantly up for debate, with the audience never fully sure which side she is playing.
The story is there, the pacing is spot on and the film looks great – director Francis Lawrence creates a richly dark world on screen, with the cinematography frame-perfect and fluid – but it doesn't ever reach its potential and is about 30 minutes too long.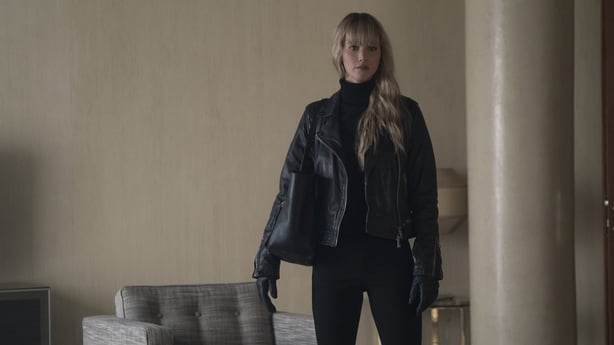 Lawrence delivers a dodgy Russian accent that is distracting as a viewer, but if you can look past that, she is very dynamic on screen and it's the subtleties in her performance that bolster proceedings. As do the supporting cast, with Jeremy Irons and Ciarán Hinds stealing every scene they are in.
Grim in parts, the story is cold and it was hard to connect with the main characters at times, with Edgerton's Nate underdeveloped.
The twists and turns will keep you guessing and the action and fight scenes will impress; it's not a bad film by any means, but it's not memorable either.
Watch our interviews with Joel Edgerton, Matthias Schoenaerts and director Francis Lawrence: