Aaron Sorkin's directorial debut delivers more flushes than flops, but the mind-boggling true story was always going to draw the right cards.
Molly's Game tells the real-life story of Molly Bloom (Jessica Chastain), an almost Olympic skier, who at the age of 26, brokered a highly exclusive underground poker game for the rich and famous. Matt Damon, Tobey Maguire, Leonardo DiCaprio and Ben Affleck are all on record as being regulars at the table.
After almost a decade of hosting the illegal games and earning a staggering €3 million a year just in tips alone, Molly's 'Poker Princess' bubble was burst by the FBI after Russian mob members and money-launderers were connected with her high-rolling circle.
The movie has all of the dazzle and pizzazz of Sorkin's best screenwriting work (The Social Network, Steve Jobs, Moneyball), with the unquenchable thirst of greed rolling the dice throughout.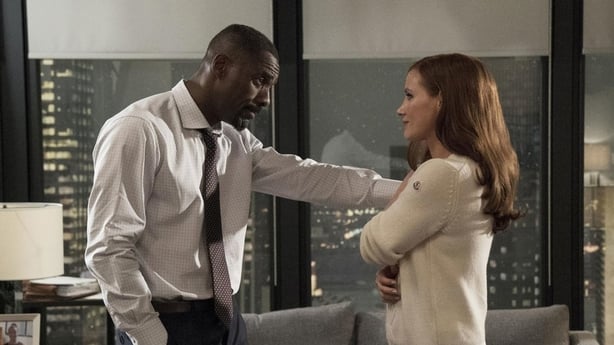 Chastain goes all in with her unvarnished performance playing a truly flawed character with quiet vulnerability. She is stripped bare emotionally and brings the right blend of brokenness and calculation to the role - she's smart, funny, sassy, and well on her way to Oscar jackpot.
Idris Elba basks in the ridiculousness of his surroundings as Molly's New York lawyer Charlie Jaffey and makes light work of her ethical dilemmas.
The movie is at its most interesting when it delves into Molly's past and explores her daddy issues with her hard-driving psychologist father (Kevin Costner), but the script struggles to remove its poker face and deals a weak hand when it comes to character development.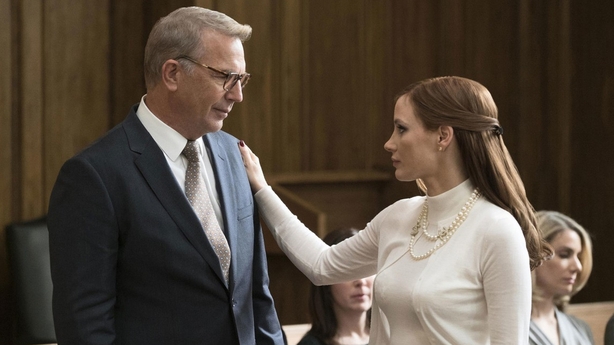 The shuffle between the superficial world of the high-rolling pool sharks and Molly's moral regeneration fold-in midway leaving too many high-stake questions at the table. What did she do with all of the money? Why did she forgive her father so easily after years of ignoring him? 
The movie's biggest cheat is that it tries to be smart throughout but ends up becoming a safe bet. It's difficult to buy in to the story fully when some of the juiciest details are left out and the characters are all fictional. 
In Molly's memoir she refers to one game where Tobey Maguire asked her to bark 'like a seal' for a tip, while recalling another time when spectators Ashley and Mary-Kate Olsen were responsible for bringing in a billionaire to her table. Bar the occasional nod to drugs and scantily clad waitresses, the film fails to detail what really went on behind closed doors at these exclusive games.
While the ending seems hurried and underwhelming, Molly's Game is a riotously entertaining and timely outing. Worth a gamble over the holiday season.
Laura Delaney
We need your consent to load this YouTube contentWe use YouTube to manage extra content that can set cookies on your device and collect data about your activity. Please review their details and accept them to load the content.Manage Preferences