James Franco takes meta acting to a whole new level in this comedy of cringe about how the "greatest bad movie ever" came to life
We all have our favourite "greatest bad movie ever". Ed Wood's bungling sci-fi z-movie Plan 9 from Outer Space has long passed into Hollywood legend and in this age of mind-numbing superhero blockbusters and brain-dead action flicks, the good bad movie has become a way for movie fans to justify their guilty pleasures.
And then there is The Room, a little seen but much discussed - by both cinephiles and sniggering fans of bad acting (not to mention bad editing, bad directing, bad dialogue) - movie from 2003. It was an existential tale of doomed romance directed, written and produced by and starring enigmatic egotist and Tinseltown also-ran Tommy Wiseau, an amateur auteur overflowing with self-belief and can-do Californian - via Mitteleurope, we think - attitude.
We need your consent to load this rte-player contentWe use rte-player to manage extra content that can set cookies on your device and collect data about your activity. Please review their details and accept them to load the content.Manage Preferences
Dave and James Franco talk to Alan Corr
Born of bloody-mindedness and a punk approach to the art of film making that largely consisted of shooting and re-shooting, going way over budget and alienating the crew, The Room was a triumph of delusion that has since become prized and admired as the ultimate in car crash viewing.  
Now Hollywood maverick James Franco, the Shia LeBeouf it's ok to like, directs, produces and stars in this affectionate but fiercely honest account of how the whole unlovely project came to pass.
Franco is superb in the role of the wannabe and misunderstood visionary and he plays Wiseau as a toxic but intriguing mix of Jim Morrison and Marlon Brando, taking on shamanistic qualities one minute, childlike innocence the next, and then behaving like a petulant brat. He also speaks like Rainman doing Yoda playing a bad Bond villain.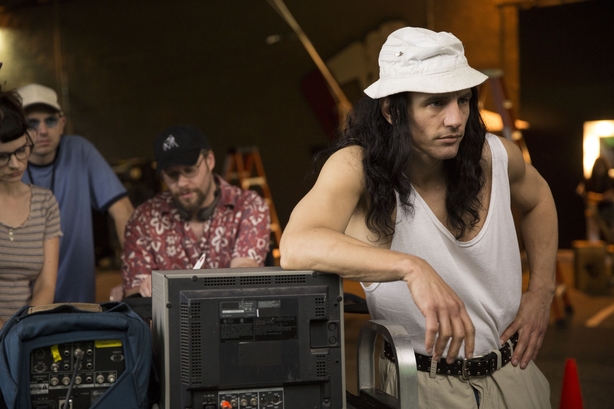 The movie beings in 1998 when Wiseau meets fellow dreamer and sweet kid Greg Sestero (brilliantly played by James' younger brother Dave Franco) in an acting class where Tommy's hysterical Brando impression floors Greg and leaves the rest of the theatre goggle-eyed and gobsmacked in disbelief.
The two become firm friends, bonding over a mutual love of the music of Rick Astley, Europop and James Dean and in the grand tradition of A Star is Born, they strike out for Hollywood to follow their dreams. Like David Brent and Alan Partridge before him, Wiseau has delusions of adequacy so when Greg suggests, after another failed audition, that they make their own movie, Tommy sees it as nothing less than divine providence.
We need your consent to load this YouTube contentWe use YouTube to manage extra content that can set cookies on your device and collect data about your activity. Please review their details and accept them to load the content.Manage Preferences
Unburdened with anything as tiresome as any experience in filmmaking, Tommy sets about hammering out a script and assembling a cast and crew, all of which he finances from a seemingly limitless and unexplained personal fortune. The Disaster Artist is at its funniest and also most tragic when the cameras start rolling and Tommy's savant-like self-belief turns him into an on-set monster.
He justifies his anarchic and abusive behaviour by invoking Hitchcock and Kubrick and really tries the patience of script supervisor Hannibal Buress, played by Franco foil Seth Rogen. Film making conventions are subverted and Wiseau throws diva tantrums like a real Hollywood legend.
Perhaps it's another sign of The Room's ironic mascot status that the cameos come from the likes of Judd Apatow, Zac Efron, and, most memorably, Sharon Stone as a talent scout who makes Joey Tribbiani's agent Estelle look like Grace Kelly.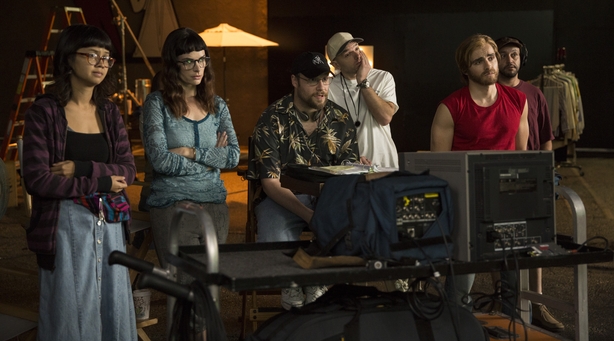 Movies about movies - and movies about making movies - have always appealed to the vanity of Hollywood. But Franco scratches much deeper than the surface of the film world's love affair with itself. In its own hilarious way, this very funny, very sad film picks away at the thin skin of creative types and reveals the purgatory between self-delusion and the final realisation of their vision.
The Disaster Artist will remind of The Producers in places but there is another great movie that it also brings to mind - in Hollywood terms, it is the equivalent of This is Spinal Tap.
Alan Corr @corralan