Mark Wahlberg and Will Ferrell are back with a follow-up to 2015's Daddy's Home and while there are laughs and Christmas cheer to be had, it's never more than ok.
All seems to be going well in the world of co-fathering for Dusty (Wahlberg) and Brad (Will) this outing, but when their own dads come to town for a big 'together Christmas' the cracks begin to show and hilarity should ensue, but doesn't quite.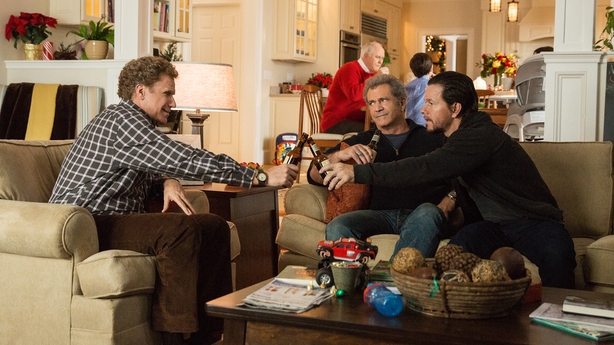 The casting of Gibson as Wahlberg's dad and Lithgow as Ferrell's is excellent but their combined star power only does so much, with just a handful of really funny gags over the course of the 100 minute run time.
At times it is very funny – when it works it really works – but it lacks consistency and feels overly cluttered with mediocre set pieces and tangential sub-plots that add little value.
It's the character-on-character sniping and bickering that plays really well and when compared to the physical comedy that never works to the same degree, it goes to show that sometimes less really is more, especially when you're dealing with such big personalities on screen.
Despite its flaws, Daddy's Home 2 is extremely watchable and family friendly, with the holiday setting sure to awaken your festive side, but it won't deliver a Christmas movie miracle.
We caught up with Will Ferrell, Mark Wahlberg, Mel Gibson and John Lithgow at the film's Irish premiere:
We need your consent to load this rte-player contentWe use rte-player to manage extra content that can set cookies on your device and collect data about your activity. Please review their details and accept them to load the content.Manage Preferences