Grace Jones goes back to her roots in this riveting documentary. At 69, she is still a force of nature 
You'll be transfixed from the opening shot. There is Grace Jones stalking the stage in the unlikely setting of the Olympia Theatre on the more rundown end of Dublin's Dame Street. She is dressed in a gold death's head mask singing her signature song - Slave to The Rhythm - in her strangely masculine and stentorian voice as her incredible live band grind out the structured funk beats.
Scene set, director Sophie Fiennes does not let go for the next two hours. In Jamaican patois, "bloodlight is the red light that illuminates when an artist is recording and Bami means bread, the substance of daily life". This is the mission statement of Fiennes' film, which was produced by Irish producer Katie Holly.
We need your consent to load this YouTube contentWe use YouTube to manage extra content that can set cookies on your device and collect data about your activity. Please review their details and accept them to load the content.Manage Preferences
Shot over five years, we see many sides of Grace Jones here; the hard-nosed business woman, the mother, the grandmother, the daughter, the sister and the mercurial, globetrotting priestess of weird pop in what is essentially a tour/recording studio diary crossed with an exploration of her Jamaican roots. 
Asexual, androgynous and alien-like, at an extraordinarily well-preserved 69, Jones remains a force of nature with a predatory stage presence and a tangled family history. In what is a kind of on the hoof Who Do You Think You Are? she tries to unpick the mysteries of her own past in between gigs and photo shoots in Barcelona, Moscow and London. She travels from the shacks of her native Jamaica to five-star hotels in Paris, a citizen of the world who always seemed not quite of this world.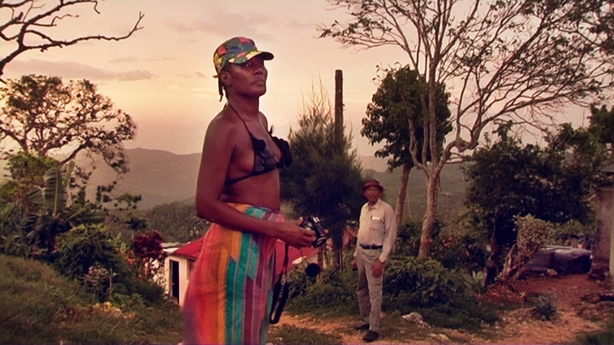 In a series of increasingly outlandish hats and headdresses, all designed by Irish milliner Philip Treacy, Jones struts her statuesque stuff on the Olympia stage in a concert filmed especially for this documentary. She performs Pull Up To The Bumper, and a brilliant cover of Love is a Drug - in the next scene, she's speaking in heavy patois and wolfing down fish heads around the kitchen table in her family's house in Spanish Town in Jamaica.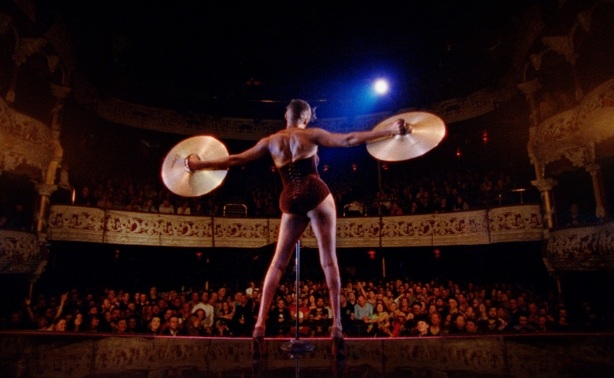 Naturally, she throws the occasional minor diva strop, handling a misunderstanding over a TV performance in France with curtness ("I look like a lesbian madam in my whorehouse.") and a row with ace Jamaican rhythm section Sly and Robbie, which she conducts over her ancient Nokia phone, is both endearing and slightly unnerving. Her version of what really happened during that infamous 1981 Russell Harty interview is another highlight.
Bloodlight and Bami is a chance to bask in the reflected glory of pure theatricality and spectacle.  Proof, as if we needed it, that this is Grace Jones' world; we just live in it.
Alan Corr @corralan